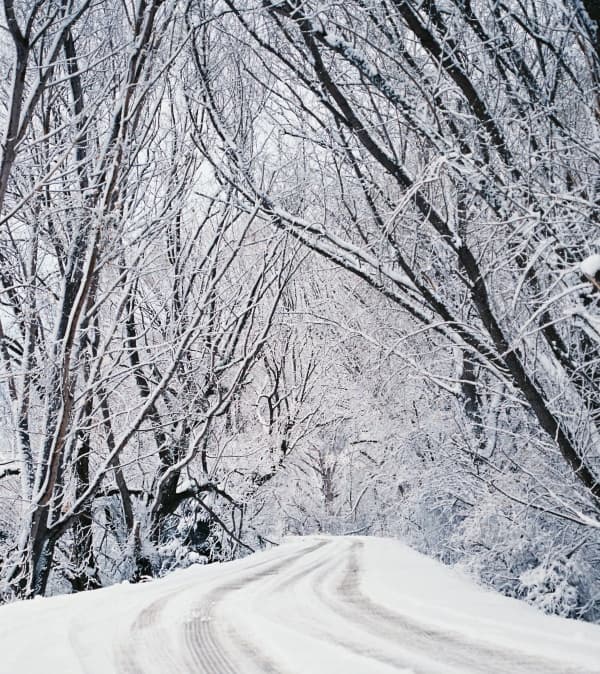 "After everybody married Christmas got a bit more complicated with in law-dinners to work around. However, we always met at Mom and Dad's on Christmas Eve for many years. After I took over the celebration and cooking it became a little easier for everybody. Mom cooked ham back then, and we brought side dishes from home.

My favorite memories as I look back now were not the dinner nor the gift opening. I cannot remember even what I received. The trek up to their mountain home was sometimes an experience many who live in the lowlands will never enjoy. 
We would form a caravan and head up the winding mountain road. Often we traveled in blowing snowy weather with roads not yet scraped. West Virginia has some rough Winters at times. One Christmas Eve our car slid into a deep ditch. There was a lot of laughing, pushing and falling in the ditch, but we managed to dig out and arrive snow covered but safe. I was never afraid, but to slide could sometimes take you over and down a mountain. I never had any fear of those steep mountains, but can't look out the window in a tall building. Go figure. 
Regardless, Christmas was so special because of dear family and the prospect of great adventure just arriving there and returning back home safely. Each year those former Christmases create a tug at my heart, but no wonder. We had it all back then."
—PinnacleCreek
---
Tipper
Subscribe for FREE and get a daily dose of Appalachia in your inbox