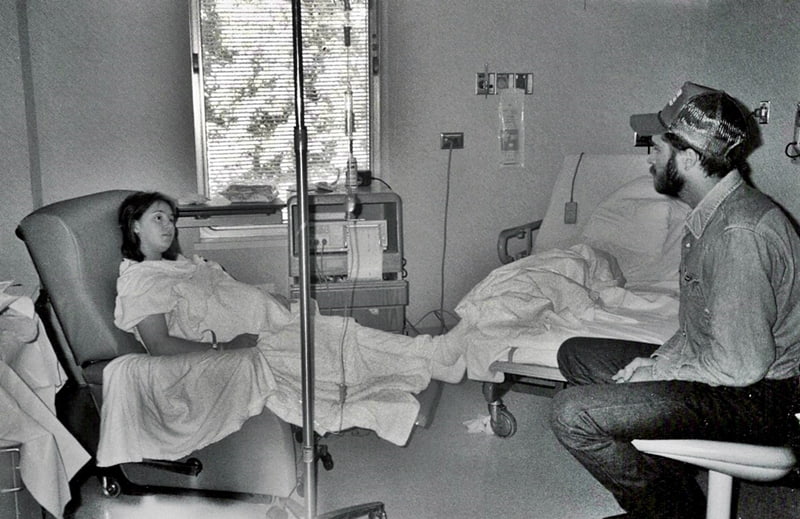 Tipper and The Deer Hunter 
Twenty-three years ago today, The Deer Hunter and I were sitting in a Gainesville GA hospital awaiting the arrival of our daughters.
Every time I see the photo above I remember how scared we were.
Not that we weren't happy to be expecting parents, but twins? Geesh we didn't even know if we were ready for one child and somehow we were about to have two.
I won't bore you with the details, but my pregnancy was a nightmare. From the start I had every pregnancy aliment you can think of and a few you've probably never even heard of!
By the time I had the girls I had already been admitted to the hospital at least a half a dozen times for one complication or another and then the scheduled delivery ended up in a rather hurried c-section on top of all of that.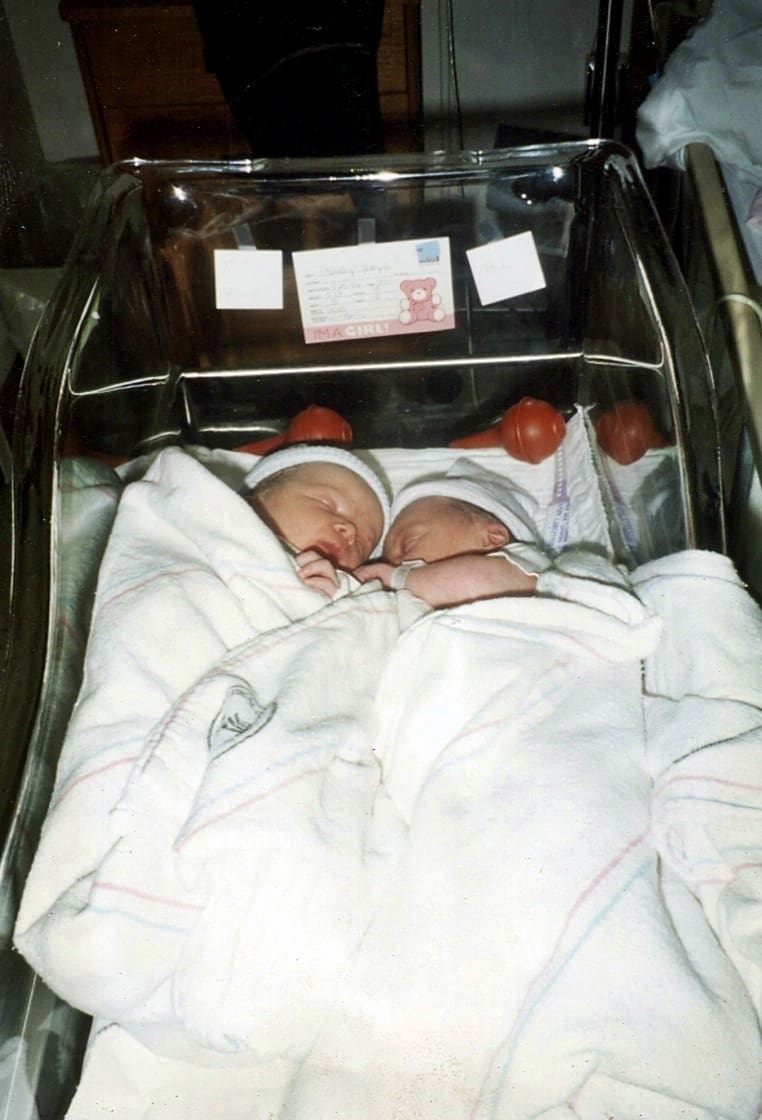 Chatter and Chitter 
We knew very early on that I was carrying twins. It seemed like everywhere I went someone told me they prayed for twins or that having twins was their life long wish.
Honestly, I felt so miserable that having twins wasn't something I was happy about.
Every time someone shared their twin dream with me I thought "Well I wish you were having twins too! Then maybe I wouldn't be so sick!"
After the girls were born, it didn't take me long to realize I had been given the ultimate gift. No wonder all those people wanted twins.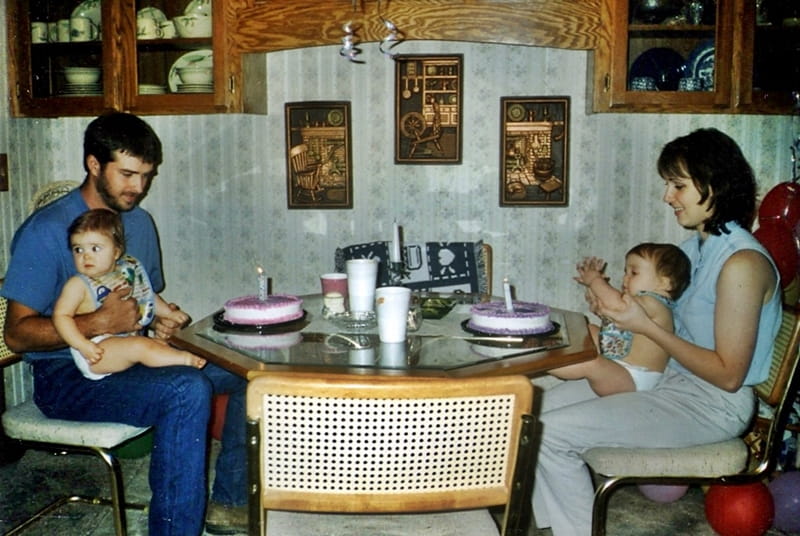 The Deer Hunter holding Chatter and Tipper holding Chitter – First Birthday Party at Papaw Tony's
Having the girls in our lives has filled every day of the last 23 years with brightness and joy. We will be forever grateful they were given to us.
Happy Birthday Chatter and Chitter. We love you more than you'll ever know.
Tipper
Subscribe for FREE and get a daily dose of Appalachia in your inbox