Today's post was written by Paul.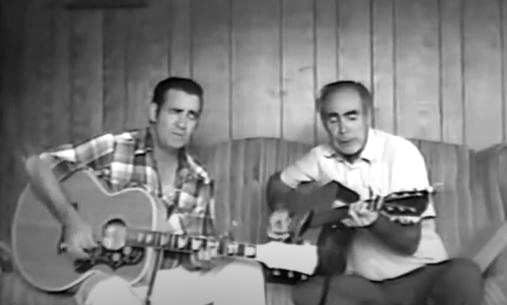 Today I'm sharing a video of Pap and his brother Ray (the Wilson Brothers) covering Don Reno's song "Tree of Life" back in the day (8/13/1989). This video is from the same VHS tape I told you about last week.
They were huge fans of the great Reno & Smiley.
No duets seem to do half-time singing anymore, like the tenor part on this chorus.
Pap wrote a few songs featuring half-time harmony. Ira Louvin wrote several with it (Such as "Make Him a Soldier"), but it's a thing of the past now. Maybe one day it will make a comeback. Fun to listen to, I always thought, though I never could do it myself. 🙂
I hope you enjoyed Paul's post and the song! I've always loved those half-time songs.
If you'd like to have some Wilson Brother music for your own, check out the cds below: "Live at the John C. Campbell Folk School" and "Today if You Will Hear His Voice."
Blind Pig & The Acorn Music
Tipper
Subscribe for FREE and get a daily dose of Appalachia in your inbox