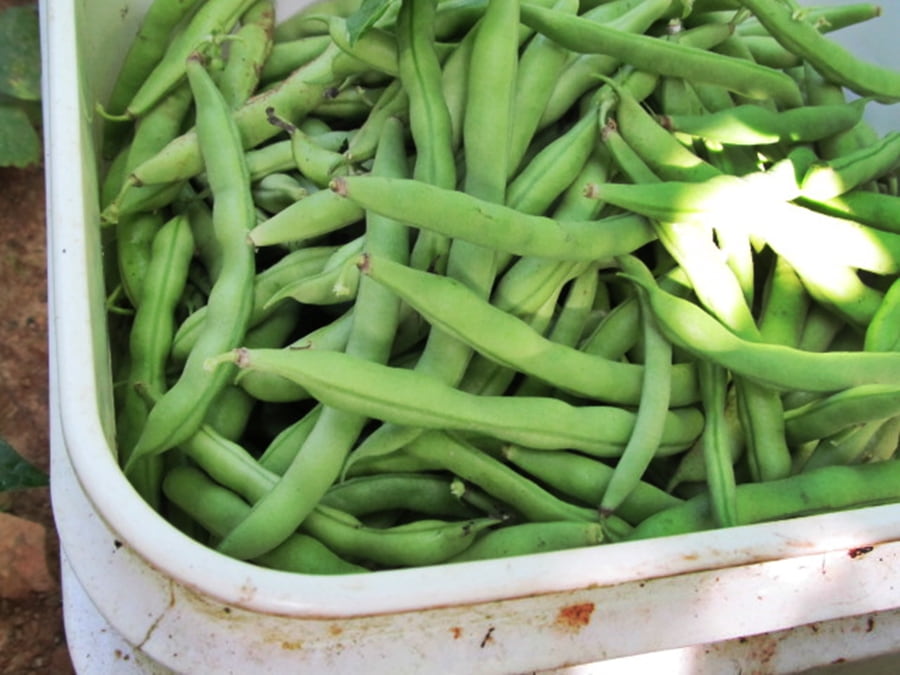 Green beans play a huge role in the food scene of Appalachia. For generations green beans have been a staple of the Appalachian diet. They're enjoyed fresh from the garden, from home-canned jars, and reconstituted from a dried state.
Dried green beans are called leather britches, fodder beans, shuck beans, or dry hulls.
Here's a video I did about green beans in Appalachia
I hope you enjoyed the video! Have you ever made or eaten leather britches?
If you'd like to see how Pap trellised his green beans go here.
---
This week we:
froze blueberries
dried zucchini (we sprinkled it with salt and garlic powder-and its good!)
canned tomatoes
made two runs of apple jelly
made a run of fermented chow chow
dried apples
froze green beans (we didn't have enough for a canning)
strung peppers to dry
dried tomatoes
Tipper
Subscribe for FREE and get a daily dose of Appalachia in your inbox