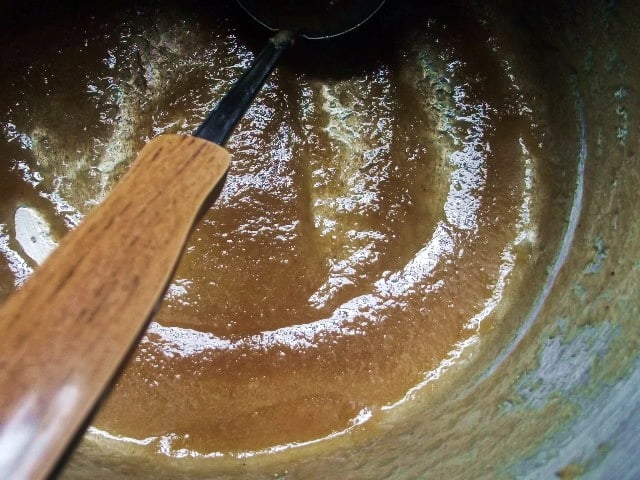 Several weeks back a reader asked if I could share my apple butter recipe. The recipe I use came from Granny. She got the recipe from a neighbor lady, Mary Mason.
The longer you cook apple butter the thicker and richer it gets. Sometimes Granny would let hers cook for several hours, but most of the time she was too busy for that so she followed Mary's recipe which doesn't allow for the apple butter to cook very long at all.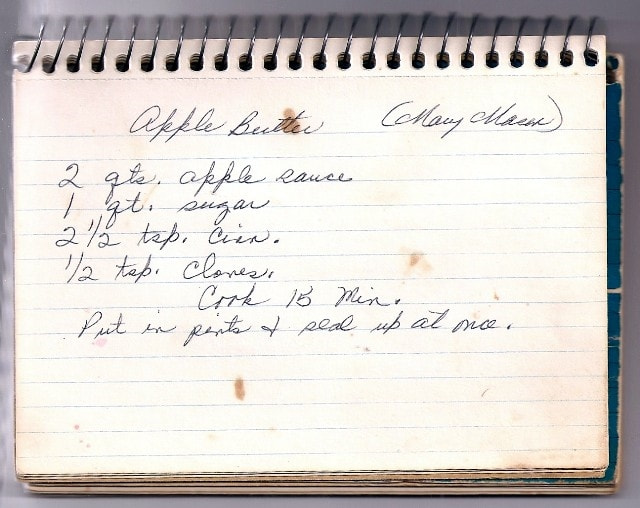 Mary Mason's Apple Butter
Ingredients
2 quarts of applesauce
1 quart of sugar
2 1/2 teaspoon cinnamon
1/2 teaspoon cloves
If I'm already making applesauce I save out two quarts to make apple butter with. Granny likes to make her applesauce and then when the mood strikes her she uses two jars to make apple butter.
Mix all ingredients together in a large pot and cook for 15 minutes or longer if you're going for the extra rich thick apple butter. Either way you'll need to watch the pot closely to make sure the mixture doesn't scorch. The amount of sugar can be reduced if you're watching your sugar intake.
Using a crock pot to cook down apple butter works great and allows you to go about your day while the mixture cooks down.
Fill sterilized jars with cooked apple butter and seal at once. Process 10 minutes in a boiling water canner.
I love apple butter on biscuits, I like it with peanut-butter on a sandwich, and it makes a dandy fried pie filling as well.
To read more about Mary and her husband Clate go here.
Tipper
Subscribe for FREE and get a daily dose of Appalachia in your inbox