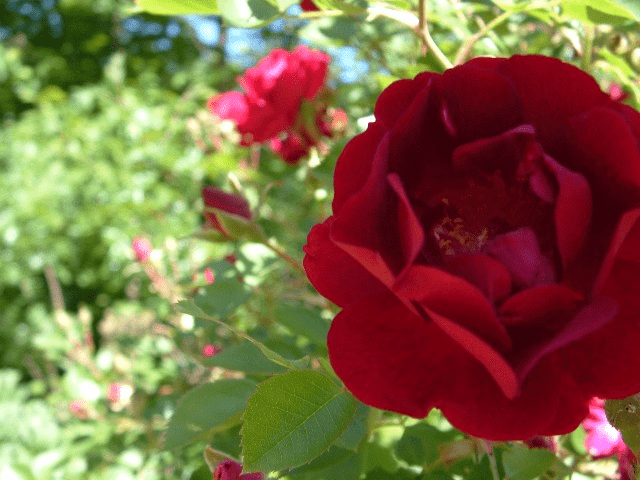 Back in 2013 Chatter and Chitter learned the song "Red is the Rose" and I shared it in a post here on Blind Pig and the Acorn.
Chitter learned the tune from a YouTube video and then stumbled on another video that shared the lyrics of the song.
When I first shared the video I researched the beautiful song to see if I could find out the history behind it. Here's what I found.
A thread on Mud Cat Cafe has this to offer about the song:
Subject: RE: Red Is The Rose
From: GUEST,Seamus Kennedy
Date: 17 Feb 00 – 01:32 AM

I recorded Red Is The Rose a few years ago, and I'd heard that Tommy Makem had written it. So I called him to get the facts for attribution, royalties, etc., and he told me that he did not write it, but that he had learned it from his mother Sarah, who had been singing it for many, many years. He didn't know whether Red is the Rose or Loch Lomond came first. Tommy and Liam Clancy did a beautiful version of it. All the best.
I still don't have any information about the exact origin of the song, but I'm still enjoying it all the same.
I hope you enjoyed the song! If you're interested in entering the giveaway (it ends Monday February 14, 2022) you can jump over to the video to leave a comment here.
If you'd like to pick up a copy of the girls' cd, which has the song on it, go here.
Tipper
Subscribe for FREE and get a daily dose of Appalachia in your inbox