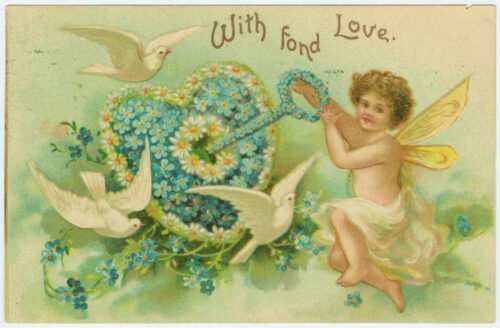 kin (2) verb To love and understand (another person) deeply.
1976 Carter Little Tree 38 Granma's name was Bonnie Bee. I knew that when I heard him late a night say, "I kin ye, Bonnie Bee," he was saying, "I love ye," for the feeling was in the words. And when they would be talking and Granma would say, "Do you kin me, Wales?" and he would answer "I kin ye," it meant, "I understand ye." To them love and understanding was the same thing. Granma said you couldn't love something you didn't understand; nor could you love people or God, if you didn't understand people or God. ibid. 46 Mind ye've little to meet it with…but the mountains'll not change on ye, and ye kin them; and we be honest men with our feelings. 1999 Montgomery File I kin you = "I love you" (28-year-old-woman, Robbinsville NC).
[perh from Scottish ken]
—Dictionary of Smoky Mountain English
---
I stumbled on the definition above when I was flipping through "The Dictionary of Smoky Mountain English" looking for something else and found it very interesting. The dictionary also has an entry for kin meaning family. That is the usage I'm most familiar with.
Although I've read kin used to mean understanding or heard it used in tv shows and movies, I have never heard the usage in my area of Appalachia. Robbinsville isn't that far away from me and after reading the entry I find myself wanting to go see if anyone who lives in Graham County today still uses the word kin to mean love or to understand. If they don't use it, maybe they recall their grandparents using it.
On this day for love, I'm wishing you a Happy Valentines Day. I kin you!
Last night's video: Best Love Song in Appalachia.
Tipper
Subscribe for FREE and get a daily dose of Appalachia in your inbox