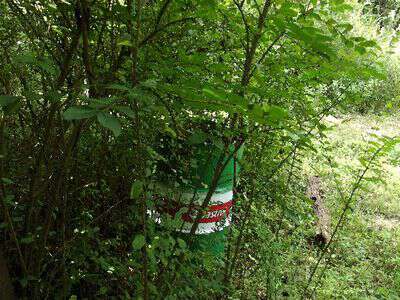 In Appalachia we get extra duty out of the word make.
Examples
Make: to become or study to be. "I heard old man Watson's boy was going to make a lawyer."
Make: to grow. "If you eat your taters and beans you'll make a big man like your Daddy."
Make: to produce a crop. "With this rain it don't look like the corn will make at all this year."
Make for: to use as. "They spread out a big tarp on the bank and squirt it with water and soap and make it for a water slide."
Make in you mind: to determine. "After that last mess, I made in my mind that I'd not take part in no such foolishness every again."
Make out: to make do; to plan. "Arnett got laid off for the winter but I reckon we'll make out by eating the food we've got canned from the years before.
Make over: to praise. "He made over her like she's the first woman to ever wear a skirt!"
Make up: to collect. "We're going to try and make up the money to fix the furnace at the church."
Are you familiar with our many uses of the word make?
Tipper