Today's post was written by Paul.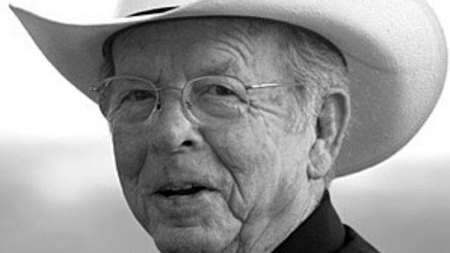 Charlie Louvin
For a while now, I've been uploading tribute songs on the birthdays of the late musical masters: Ira Louvin, Charlie Louvin, and Hank Williams, Sr.
I'm not from Alabama. It just happens that all three of them were.
July 7 was Charlie's birthday. It slipped up on me. I didn't think of it until 9 o'clock that night.
I hadn't sung much in months; my guitar strings were dead from playing two recent shows with The Pressley Girls, and my Flip Cam was also dead!
I charged the Flip Cam for about 30 minutes, which gave me just enough juice for one take. Apparently, it's a slow charging battery.
The song "Will You Visit Me On Sunday?" has always been one of my favorites of the songs that Charlie recorded as a solo artist, and it was one of his most popular as well, popular enough to later be covered by folks like Merle Haggard. I believe the song was written by Dallas Frazier.
I tried to emulate the piano run featured in the intro and break of Charlie's original recording, which was a bit awkward, especially when I switched to D position.
When I was lucky enough to spend the day with Charlie Louvin back in 1998, I got to ask him, during lunch, a question relating to this song that I had wanted to ask for a long time. The question was: How many parts did you sing on this song? I was surprised when he quickly answered, "one." Until he told me otherwise, my ears had me convinced that he sang lead, tenor, and baritone on the recording, which he was certainly capable of doing. It turns out, however, that the Jordanaires sang those parts and simply did an excellent job of sounding like Charlie.
This was of course in the days back before a computer program could just automatically create harmony vocals based on the lead vocal, a practice common in Nashville now but never as good as the real deal.
Thanks for watching! If you like my cover of the song, you should definitely check out Charlie's original version.
Paul