Today's post was written by Chatter.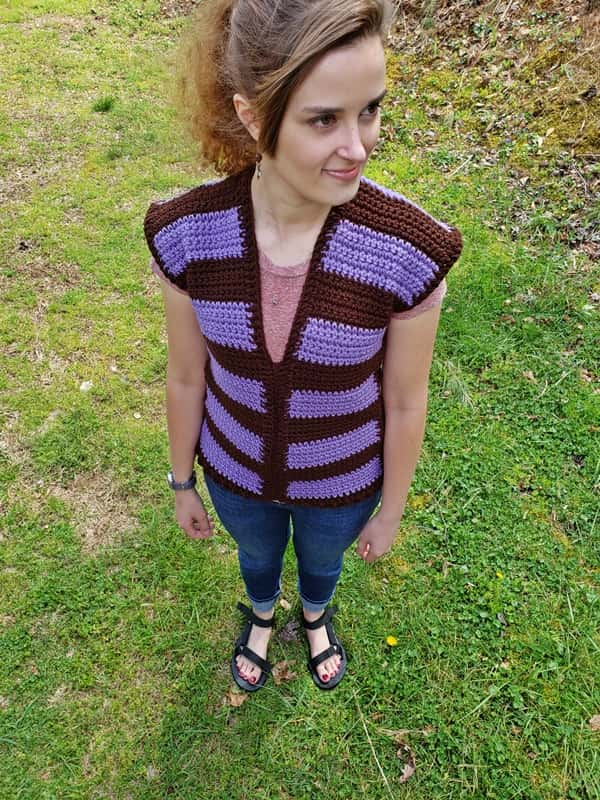 Chatter wearing one of her crochet creations
I was about ten when Granny first showed me how to crochet. All I could make was long chains. I'd make the chains while I stayed with her and Pap. I ended up with enough chains to hang from my bedroom door as a sort of screen.
After that spell of crocheting I didn't really pick up my needle again until I was in my mid teens.
When I became interested in crochet again Granny helped me by answering all my questions and showing me how to make more than a long chain. By that time I understood it all better and realized I really like to crochet.
I've made sweaters, blankets, hats, scarves, rugs, pumpkins, Christmas ornaments, and baskets. I like it all but if I had to pick a favorite it would be scarves and blankets. I find them easier to make and the process is really satisfying.
Earlier this week I sat down with Granny to talk about crochet and to showcase some of her creations.
I hope you enjoyed the video and hearing a little about my journey as a crocheter.
Chatter