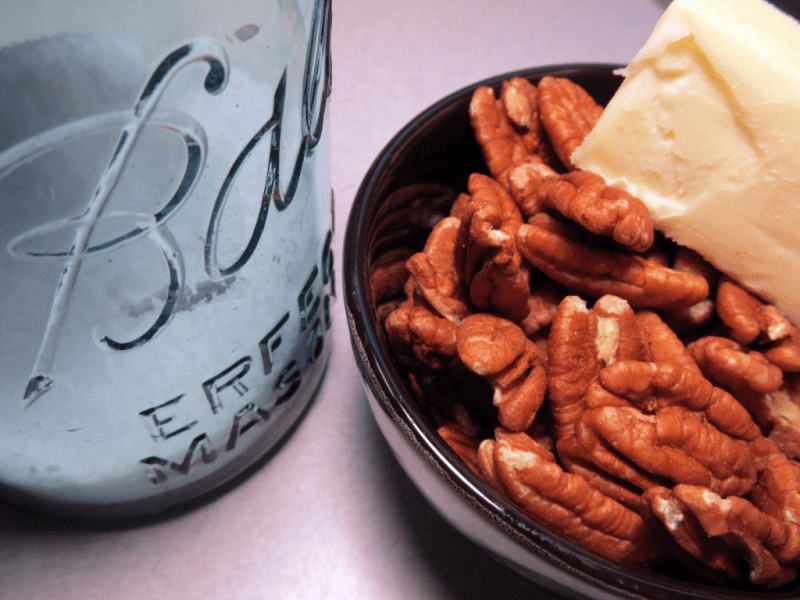 I wanted something salty to go along with all the sweets the girls and I have been making for Christmas-I also wanted something easy to make.
I found the following recipe in the book Carolina Christmas Archibald Rutledge's Enduring Holiday Stories edited by Jim Casada.
Toasted Pecans
4 cups pecan halves
1/3 to 1/2 cup melted butter
1/2 teaspoon salt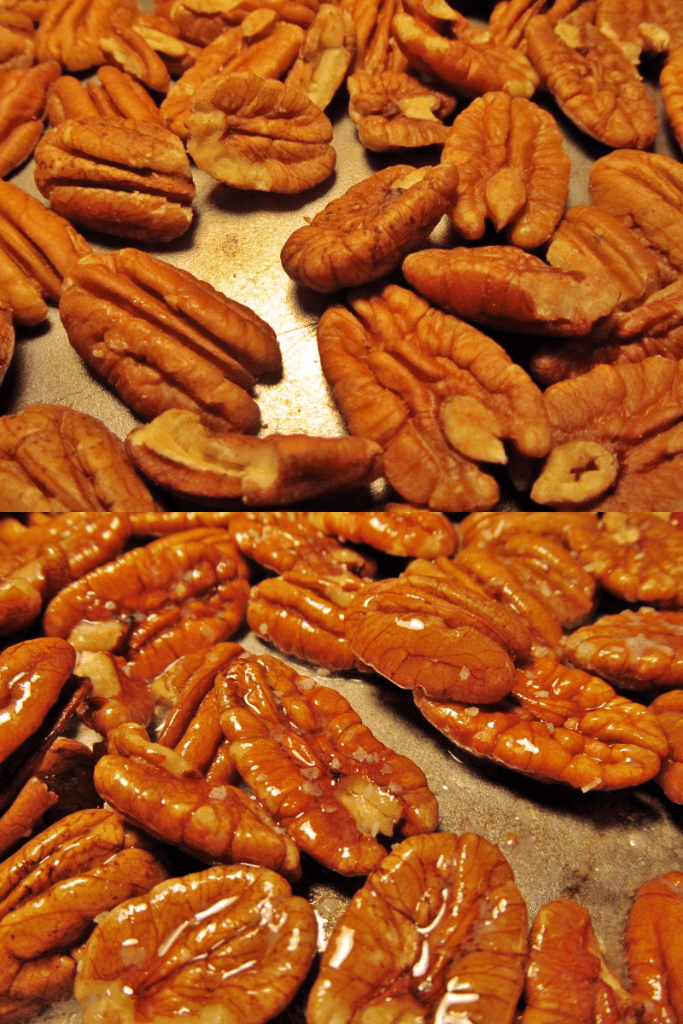 Since I didn't know how much my bunch would like toasted pecans-I halved the recipe.
Place pecan halves on a cookie sheet or jelly roll pan (the recipe says not to use a dark colored pan).
Drizzle melted butter over pecans and sprinkle with salt.
Bake at 325 degrees for 30 – 40 minutes or till lightly toasted. Stir pecans frequently and watch closely-because the pecans can burn easily. I cooked mine in 10 minute increments which helped make sure I kept an eye on them and allowed me to check their progress.
I ended up cooking mine for the full 40 minutes. If I make them again I'd probably stop at 30 minutes.
Place pecans on a paper towel to drain and store in an air tight container.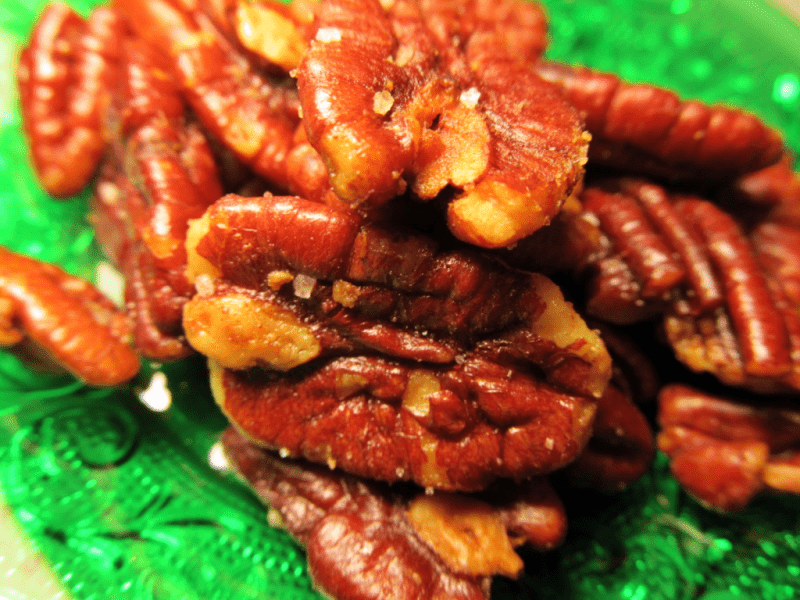 The girls turned their noses up at the toasted pecans, but they aren't big nut eaters anyway. The Deer Hunter LOVED them! I can't tell if I really like them or don't care for them at all-crazy uh?
Tipper