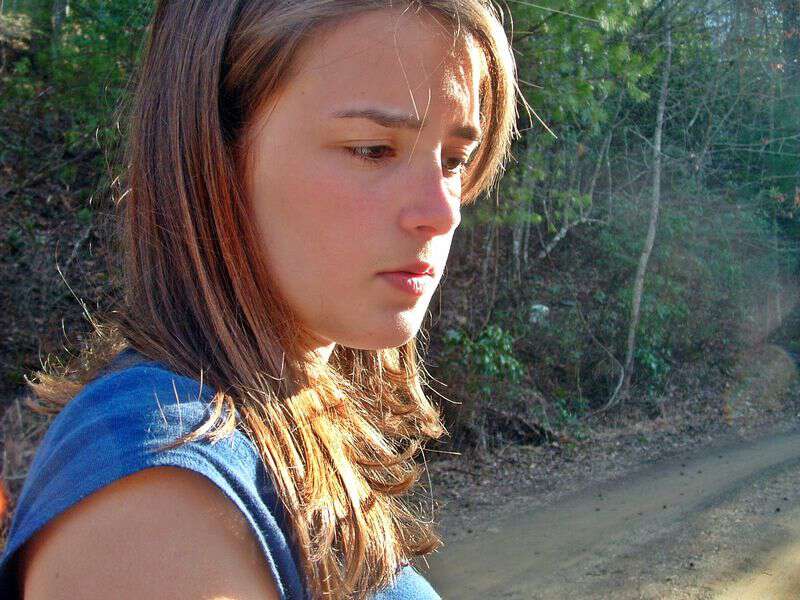 The Green Girls by Nancy Simpson
A young woman with pale lips
sulks under a Mimosa tree
holding knees close to her breast.
She does not wave at me today
as I drive past. I know why
or think I know, having seen
her sister walking on the road,
head down, tears on her face.
Why have they quarreled?
One is not lovelier than the other.
Both are smart. I heard
their teacher say one could run
a corporation. The other
might be governor someday.
Mimosa is not Poinciana
though there is relation in the shape
of leaves that never grow larger
than the size of fingernails.
These sisters have power.
They turn back my seasons. I sit
with my back against the trunk
of an old tree, raucous with blooms,
myself young and growing. Poinciana
leaves in profusion turn yellow
and shed, painting my old home
front steps in sunny pointillism.
Mother appears, still sweeping,
still trying to remove the stain.
More lasting than a painting,
my sister comes out of the house.
She slams the door, her anger
as vivid to me now as it was.
I want to tell the Green Girls
they will forget why they quarreled.
When they ask their mother, she'll say
she doesn't remember or will blame it
on the tree's inordinate shedding.
I want to tell them the word despise
is sometimes used among the young,
assure them the kinship of sisters
transcends roots, trunk and crown
of almost any tree that grows.
by Nancy Simpson
———-
I first met Nancy Simpson almost 2 years ago at the Netwest Mountain Writers and Poets monthly meeting- Coffee With The Poets. I was immediately drawn to her powerful poetry written about my beloved Appalachia.
Although I don't have a sister,The Green Girls spoke to me because it fit Chitter and Chatter's relationship so well. The girls sometimes argue until a real fistie cuff takes place and someone has to tear them apart-but if an outsider slights (real or imagined) one of them- the other is ready to take on the world with one hand tied behind her back-just begging them to try and hurt her sister again. At our house there are slamming doors, tears, drama, and loving camaraderie in the sister department-just like in The Green Girls.
Nancy Simpson has authored 2 books-Across Water and Night Student. Her poems have been published in various publications such as-The Georgia Review, Southern Poetry Review, and Prairie Schooner. Recently her work as been included in the text books Southern Appalachian Poetry and The Poets Guide to the Birds. Nancy teaches poetry at Young Harris College and is the Resident Writer at the John C. Campbell Folk School. As you can see-I'm not the only fan she has. To find out more about Nancy Simpson please visit her at Living Above the Frost Line.
I ask Nancy if she could sum up her feelings about Appalachia for me. Nancy said:
Appalachia is home in my heart. I was pulled to these mountains of Western North Carolina in the 1960s. I became a student of education at Western Carolina University, graduated and taught in Clay County Schools for 26 years.
I had never written a poem before, but after living in the mountains, I started writing. I studied and earned a Master of Fine Arts in Writing at Warren Wilson College.
Appalachia is the place where my soul found peace, where I found the home in my heart.
Sounds like Appalachia is responsible for Nancy's writing-something I can totally relate too.
Hope you enjoyed The Green Girls and learning about a very talented Appalachian Writer-Nancy Simpson.
Tipper