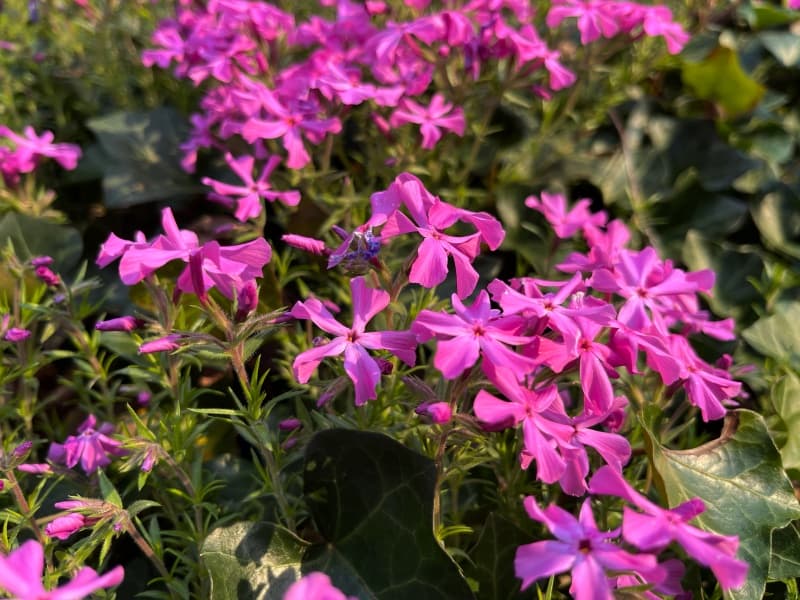 Years ago I planted my front bank in thrift. Over the years some of the plants have died, but I still have a pink mass with butterflies galore enjoying the feast each Spring.
Thrift comes in various colors. I especially like the hot pink that brightens my yard and the plants that have the palest delicate shade of lavender that I see in nearby yards.
A lot of folks in southern Appalachia have basements because when you build on steep ground you might as well build a basement because you have to build a foundation high enough to get the house out of the ground.
Houses with basements sometimes end up with banks surrounding the entrance door. Those banks are prime locations to spot thrift blooming in the spring. It's a low growing plant and seems to like hugging steep ground.
My patch of thrift is indeed on the bank by our basement.
I liked to play in the area between the two banks that led to Pap and Granny's basement door when I was a child. I suppose the sides made me feel protected and sort of like I was in a secret area of the yard.
Some folks call the low growing evergreen plant Phlox, Creeping Phlox, or even Mountain Thrift.
Tipper
Subscribe for FREE and get a daily dose of Appalachia in your inbox