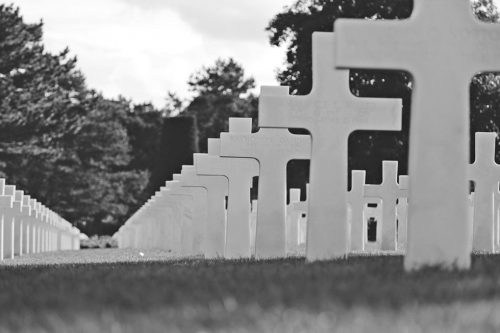 Memorial Day was created to honor fallen soldiers of the Civil War and was originally called Decoration Day. John L. Logan is largely responsible for organizing the day, and in 1868 declared:
The 30th of May, 1868, is designated for the purpose of strewing with flowers, or otherwise decorating the graves of comrades who died in defense of their country during the late rebellion, and whose bodies now lie in almost every city, village, and hamlet churchyard in the land. In this observance no form of ceremony is prescribed, but posts and comrades will in their own way arrange such fitting services and testimonials of respect as circumstances may permit.
In 1971 Congress officially declared Memorial Day to be an official holiday occurring on the last Monday in May to honor those who gave the ultimate sacrifice serving in the Armed Forces of The United States of America.
Pap stressed the importance of honoring Veterans, especially those who sacrificed their life, to my brothers and me. Sometimes he'd tell stories from his Marine days.
He told us about every day things like eating bananas straight off the tree for the first time in South America and more serious thing like his unit being on high alert for a period of time that delayed Pap's discharge.
In the few months before his death he talked often of the men he served with, mostly he talked of the ones that didn't come home with him.
Some stories of soldiers who gave all were ones we'd never heard. I guess over the years Pap couldn't bear to talk about them, but when he knew his last days were passing swiftly by he felt the need to tell their story. Granny said he cried as he told her some of them.
On this Memorial Day I'm thankful to the men who served with Pap and gave their life for the good of me and I'm thankful for all the others who died in service. Studying and honoring their ultimate sacrifice is something I should do more once a year.
Tipper
Subscribe for FREE and get a daily dose of Appalachia in your inbox