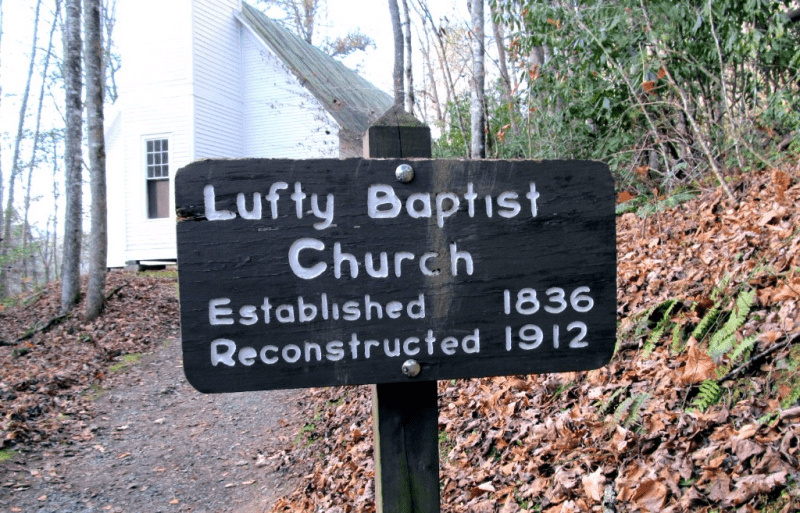 On a chilly day last November we made a trip back to the Historic Lufty Baptist Church for The Pressley Girls to do a little singing.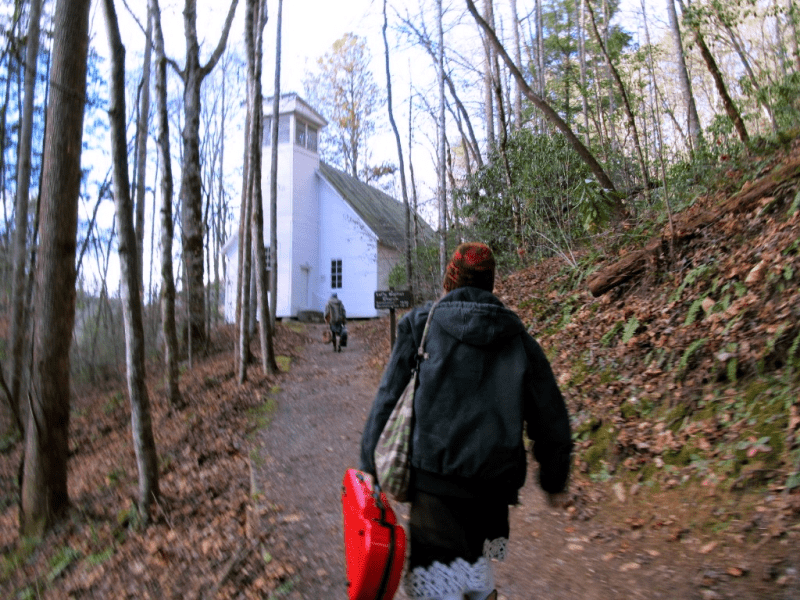 Don and Susan Casada were our tour guides for the day. We started out with a short hike just down the road from the church. Our thinking was while we were hiking the sun would rise high enough to be shining it's warmth on the church by the time we got there.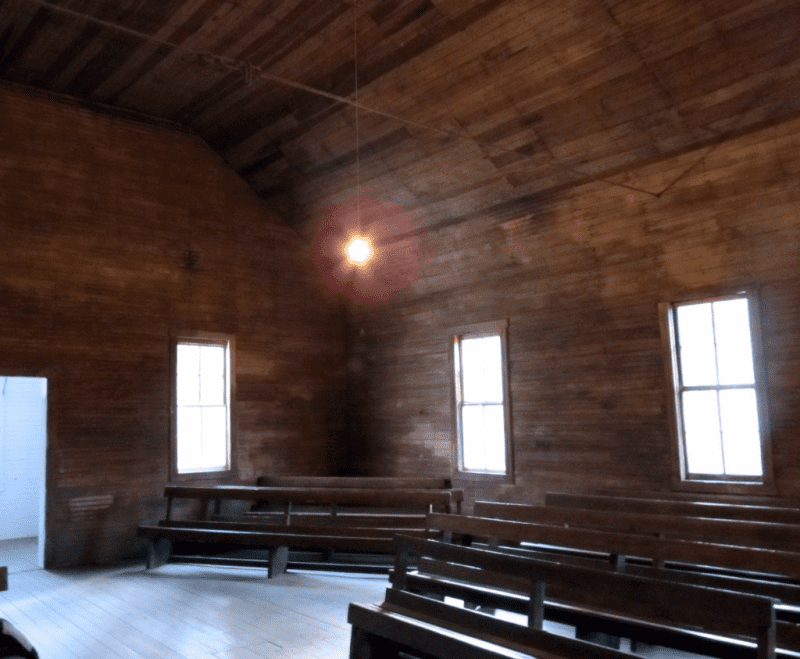 We got to the church about 1:00 and were surprised to see the small parking lot filled to capacity-there was even a bus! It didn't take but a minute of peering through the woods to figure out they were having a wedding at the church. It looked like there would be no singing and we were so disappointed!
Thankfully Don and Susan saved the day. Since they live fairly close by we decided to go hang out at their place for a couple of hours and then try it again. It was so chilly we thought surely the wedding wouldn't take too long.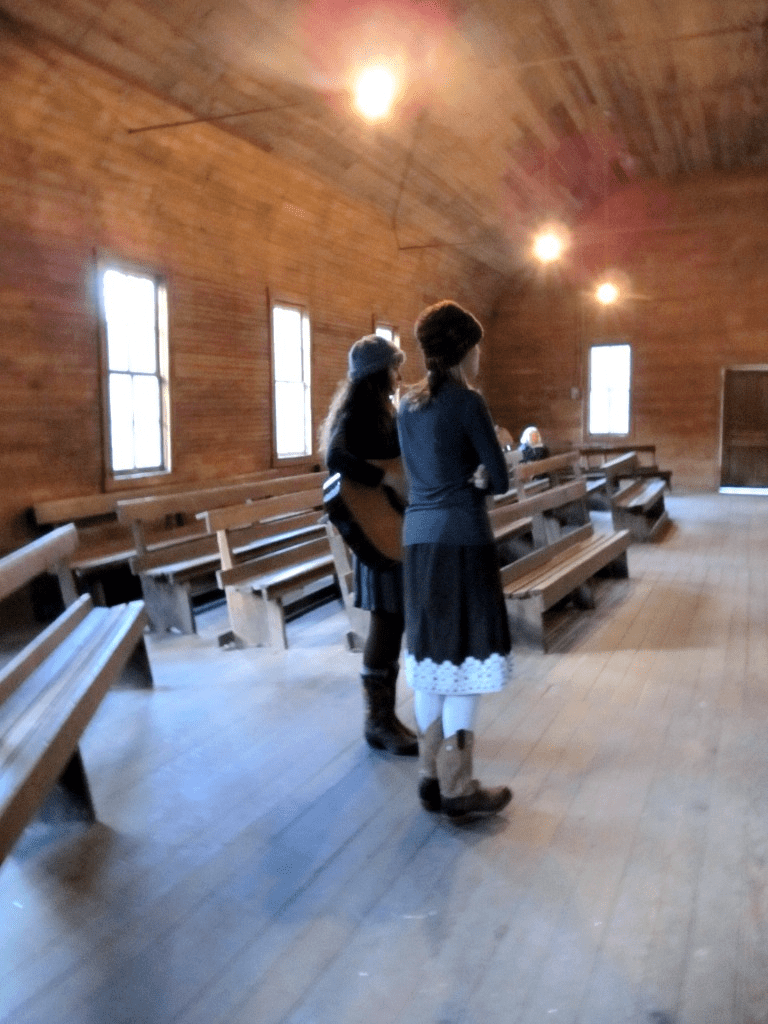 Lucky for us our logic worked and by the time we got back to the church the wedding folks were gone. They had even left the electricity turned on for us which was a good thing since the late afternoon light was fading fast.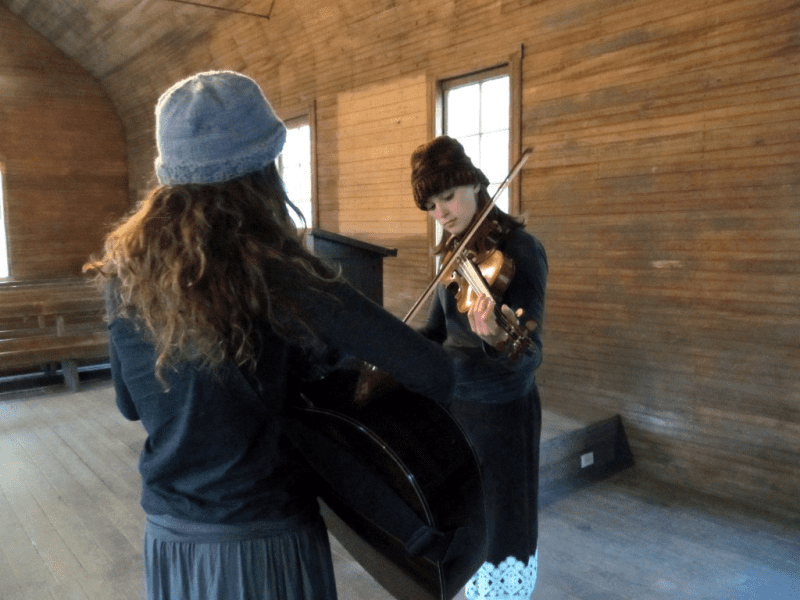 The girls got right to work. The freezing temps hurried us along and we knew there was only so much daylight left. Right off the bat we got the main song we wanted filmed.
The next song proved a little more difficult and we kept having to start over. They almost made it through the song when the door suddenly opened and scared the beejeebus out of all of us! It was the caretakers coming to turn the electricity off.
Once they finished their job and cleared out we moved in front of one of the windows and finally got the second song filmed with the extra light. For the last 3 songs we had to move out into the foyer area of the church where there was more light.
A few of my favorite photos from the day: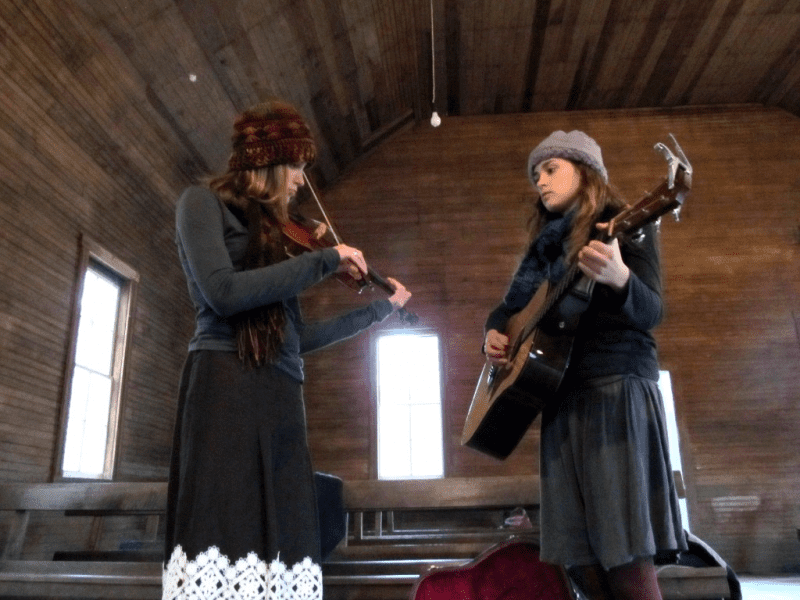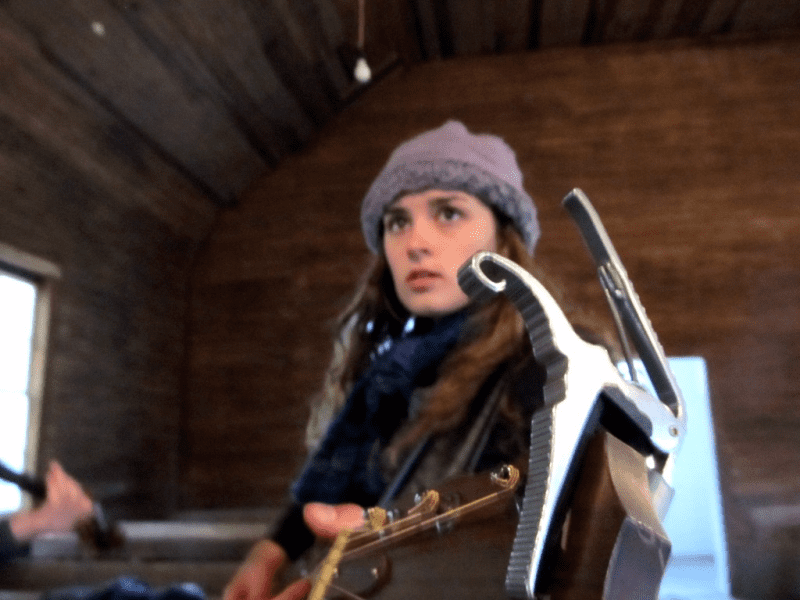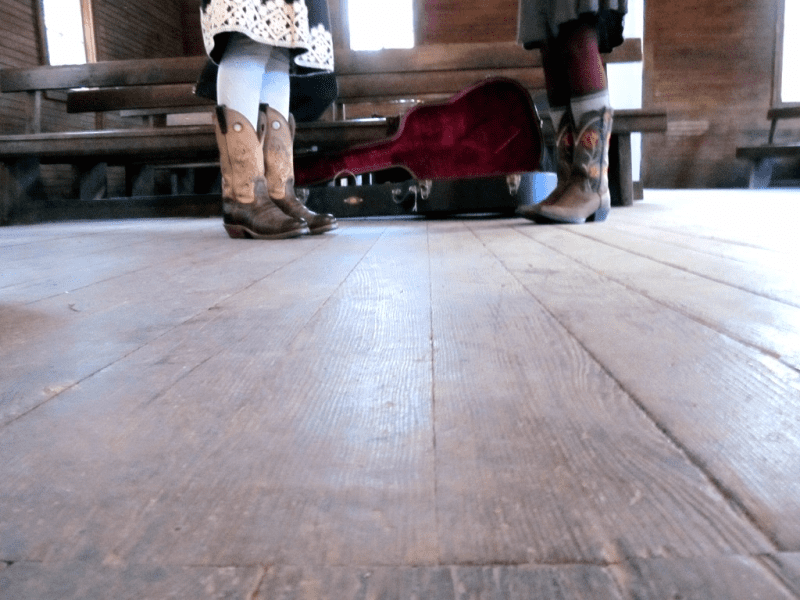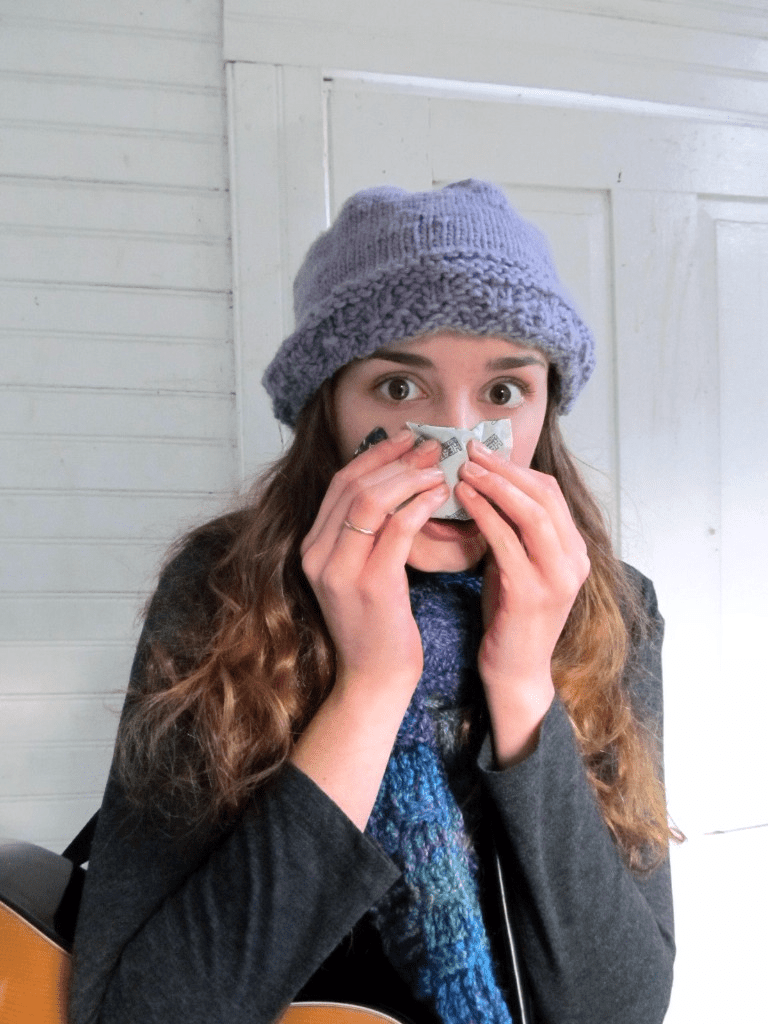 Even the cold temps couldn't keep the silliness away from The Pressley Girls.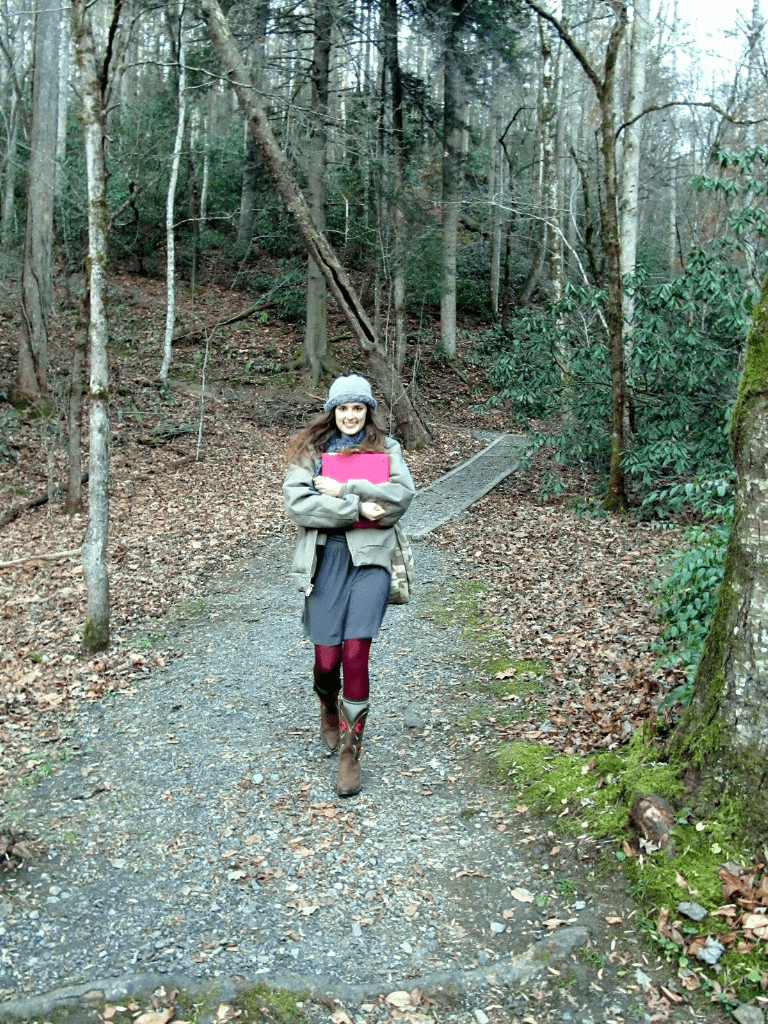 We had handwarmers but they didn't offer much warmth for hands or noses. They finally heated up about the time we pulled in the driveway later that night.
The video below is the first song recorded on our return to the Lufty Baptist Church-a Pressley Girls original He Is Real.
I hope you enjoyed the chilly tale of our visit and of course I hope you enjoyed the original song by The Pressley Girls.
Even with the cold and the unexpected wedding-it was another fantastic experience at the Ocona Lufta Baptist Church.
Tipper
p.s. If your on Facebook-you can keep up with The Pressley Girls by liking their page here.