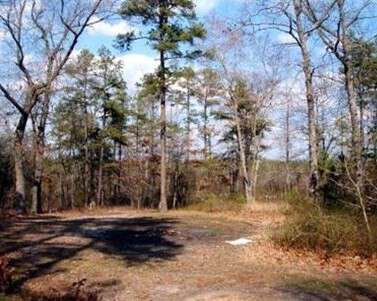 Near Siler City, NC is a large circle that measures 40 feet across. No vegetation of any kind grows within the circle. Early white settlers who came to the area thought the circle was used for Indian Ceremonies. Somewhere along the way the story of the Devil's Tramping Ground was born.
Legend tells the circle was made by none other than Lucifer himself. Each night the Devil paces the circle while he plots evil deeds to spread across the land. If an object is placed within the circle it is mysteriously moved by morning. Local hunters say their hounds refuse to go near the circle-as do horse owners. The area seems to be void of any animal life-even birds refuse to fly above the circle.
Appalachia is full of scary stories about ghosts, witches, painters, hainted houses, etc., yet religion is woven so tightly through the history and culture of Appalachia-that the Devil plays a significant role in the fear factor too. When I was growing up-I was much more afraid of the Devil getting me than a ghost or a monster.
One time-a childhood friend of mine decided she'd heard enough about the Devil and wanted to see what he really looked like. Her and a cousin decided they'd just dig him up-after digging a while they unearthed something they took for his hair. Once they hit hair their bravery left them pretty quick. As kids will do-they decided to fix the mess they'd made-I mean how could they face their southern Baptist parents after digging the Devil out. They found some old concrete mixed it with water and poured it in the hole, all the while hoping fervently that it would hold him tight.
What were you most afraid of as a child?
Tipper
p.s. The photo was provided by Old Rebel you can see some of his other photos here.