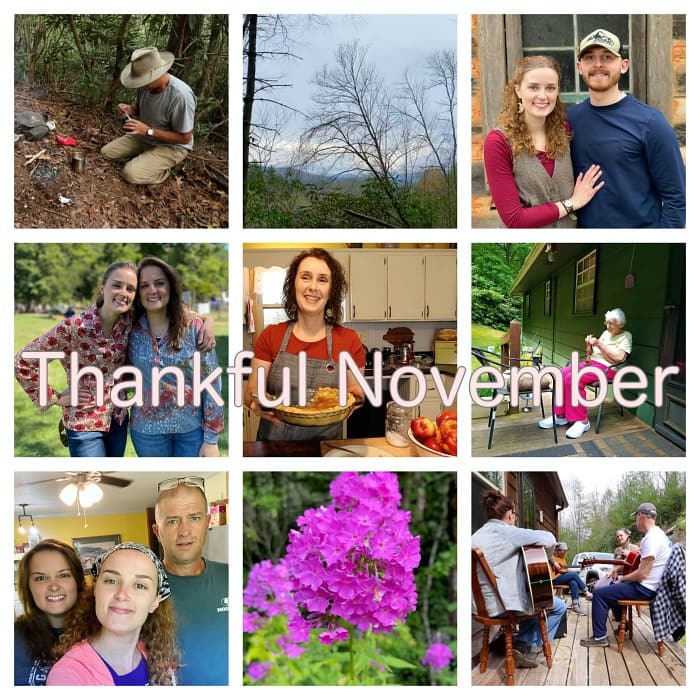 "The smokehouse was a necessity in our lives. Father cured and stored hams, shoulders, and side meat in the smoke house. He rubbed the fresh meat with salt or put it in a brine for several weeks before smoking. Then he hung the meat in the smokehouse and built a fire underneath. He always used hickory or maple for curing; the smoke curled up and around the pieces of meat every day for a week or two. When curing was finished Father rubbed the pieces with pepper, wrapped or sewed them in muslin, and hung them up on hooks in the ceiling joists until needed.
Another method of curing hams was handed down through Father's family from the time our ancestors came into Kentucky from Virginia and North Carolina. Father mixed about eight quarts of salt, sixteen tablespoons of black pepper, and sixteen tablespoons of white sugar. He rubbed this mixture into each ham, being careful to put it thick in the crevices around the shank bone. He then wrapped each ham in brown paper, put it in a flour sack, and hung it with the shank end up. A cured and aged ham will be moldy and crusty—and looks anything but appetizing. Father aged his hams for at least a year and never more than two. The time-tested method of telling a good ham is to plunge an ice pick straight to the bone, then sniff the pick. If it was a clean, cured-pork odor, the ham will be a good one.
Hams are either sliced and fried (and served with red-eye gravy), or they are baked."
—Sidney Saylor Farr "More Than Moonshine Appalachian Recipes and Recollections"
---
Today's Thankful November giveaway is a used copy of "More Than Moonshine Appalachian Recipes and Recollections." To be entered in the giveaway leave a comment on this post. *Giveaway ends November 26, 2021.
Last night's video: Making Cornmeal in Appalachia.
Tipper
Subscribe for FREE and get a daily dose of Appalachia in your inbox