Today's post was written by Paul.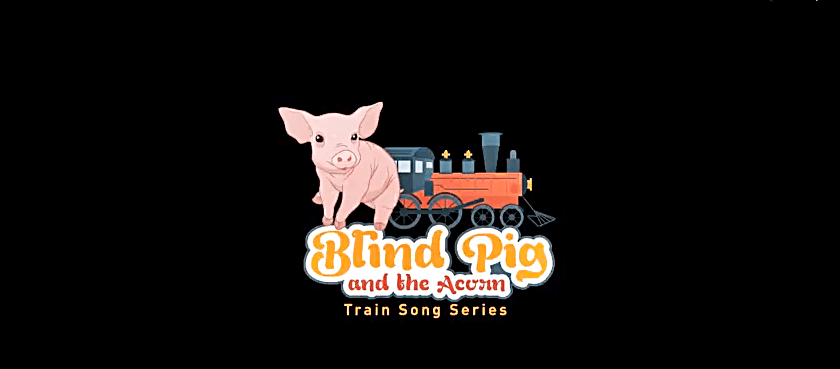 For the third train song this year, Corie and I tried an old Delmore Brothers classic "Sand Mountain Blues."
The song was on the Louvin Brothers tribute to the Delmore Brothers album.
The Delmores, Alton and Rabon, were from Sand Mountain, Alabama, and the Louvins were from Henagar, Alabama. These two communities are very close to each other—and not very far from where we live. They're located kind of just over the ridgeline from Chattanooga, which is only about an hour from here.
Ira and Charlie's father was actually born in Murphy, NC, our county seat.
Anyway, the Delmores were musical heroes to the Louvins and inspired them to try to make it big in music too. Their song "Blues Stay Away from Me" has been covered by everybody from Merle Haggard to the Pressley Girls (go here for The Pressley version).
Like the Louvins, the Delmores faced many struggles in their lives and musical careers. There's a great autobiography that Alton wrote about them called "Stranger than Fiction." If you can find a copy, you may be blown away by the index of 100's of songs that they wrote.
On the Blind Pig and The Acorn YouTube channel, Pap and I covered several, including: "When It's Time for the Whippoorwills to Sing," "Going to Lay Down My Old Guitar," "Blow Your Whistle Freight Train," and "Weary Lonesome Blues."
My nephew Ben (called guitar man in Tipper's earliest posts) and I also did "Freight Train Boogie" one year during the train song series.
Though they didn't sing with the vocal power of the Louvins, their harmony was tight and uniquely their own. They were also great guitarists, especially Rabon on the tenor guitar. When the Louvins recorded their tribute album to the Delmores, Ira played Rabon's tenor guitar, Rabon having tragically passed away from lung cancer in 1952 at only 36 years of age.
Many Delmore songs reference TRAINS in ways that portray them as both lonesome and as a means of escape from one's troubles. "Sand Mountain Blues" is a lonesome song but always seemed to me to be mildly comedic in a down-on-your-luck kind of way. Pap and I used to try to sing it together a little bit when I was a teenager, but it seemed like I could never keep from running out of breath. It has a lot of words crammed into a short space. I remember that the verse about the gypsy and the line, "You're going to be sorry for breaking my heart" would make Pap smile. Corie did a great job supplying some harmony, something no Delmore song should be without!
We hope you enjoyed this 3rd installment. For the last one in this year's series, I hope to team up with Mr. Matt Cook, a local musician, barber, fisherman, and hunter. Matt appeared on our channel quite a few years ago when he played mandolin on the song, "O Come, Angel Band."
Paul
Blind Pig & The Acorn Music