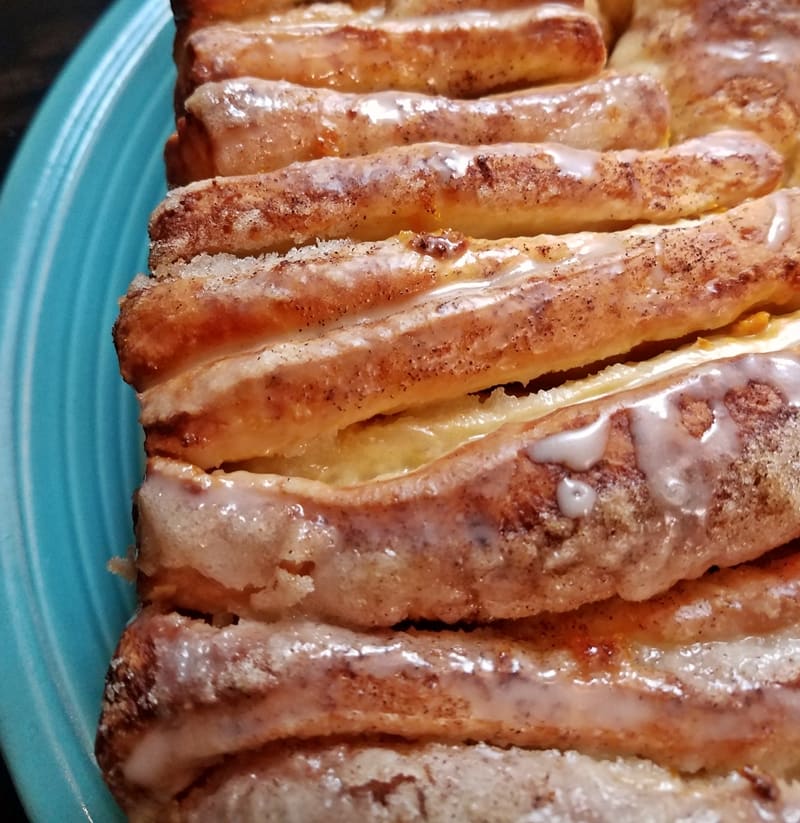 For the last several years I've been making a pan of Sweet Orange Cinnamon Pull Apart Bread as sort of the last hurray of decadent desserts for the holiday season.
It's the perfect bread to make right after Christmas. For starts it's so good! It's like a burst of orange in every luscious bite. And since oranges are always part of our Christmas there's usually a few hanging around on the counter that need to be used up.
I don't remember how I stumbled onto the recipe, but once I made it the first time I knew it was a sweet treat I'd be making for years to come.
This year my bout of feeling puny knocked the tradition in the head (that's what Granny would say 🙂 ). But over the weekend I realized I still had some oranges on the counter and decided I might be a couple of weeks late for the tradition but it's always better late than never.
I believe everyone in the house was glad I decided to make the bread. It goes perfectly with a tall glass of ice cold milk.
If you'd like to try the sweet treat go here for the recipe.
---
Last night's video: Getting Wood in before the Storm | Using Fire for Heat in the Appalachian Mountains.
Tipper
Subscribe for FREE and get a daily dose of Appalachia in your inbox