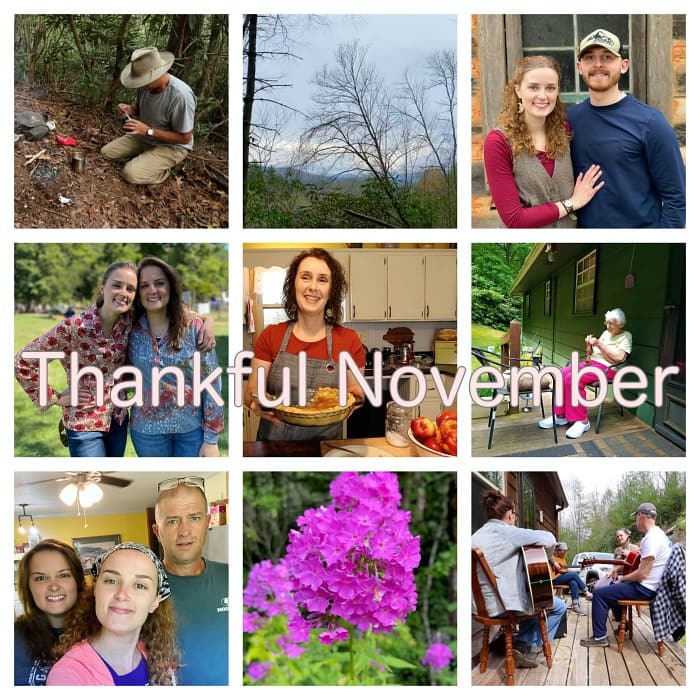 The response to this year's Thankful November has been wonderful! I'm sending a big thank you to each person who has taken time to comment and enter the giveaways!
The winner of "Dorie Woman of the Mountains" is Sarah Grimes who said: "Those words are majestically written just as I know those mountains are. I love reading your posts Tipper and would dearly love reading that book. Happy Thankful November to you and yours."
The winner of "Grandma Gatewood" is Wanda Benzing who said: "I would love to read this book."
The winner of "The Wilson Brothers at John C. Campbell Folk School & on Radio" is Regina who said: "Thank you so much for all your posts. They remind me of the good old days."
Sarah, Wanda, and Regina please send your mailing address to me at [email protected] and I'll get your things in the mail!
Today's Thankful November giveaway is a copy of "Tales of Whitetails Archibald Rutledge's Great Deer-Hunting Stories" edited by Jim Casada. To be entered in the giveaway leave a comment on this post. *Giveaway ends November 16, 2021. Jim has a great website, click here to jump over for a visit.
Tipper
Subscribe for FREE and get a daily dose of Appalachia in your inbox