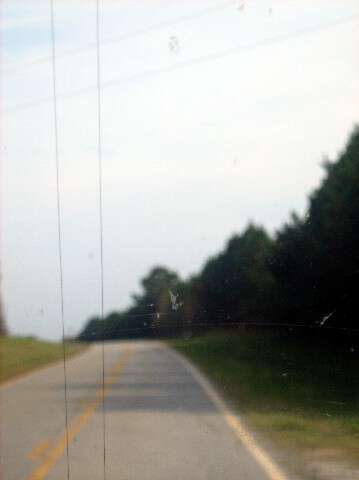 Take Me Home Country Roads by Malcolm Burgess
One of the things that I can remember very clearly about when I was growing up, is that we always seem to live in the country (outside the city limits), I think the rent was cheaper and my Dad didn't like having close neighbors. In fact, true story, one time I heard my Dad say to my Mom, "start packing Emma, the neighbor down the road, just called me by my first name, next thing you know he'll be wanting to borrow my tools."  Maybe, he meant it and maybe not, but the fact is, it wasn't too long before we were moving further down the road.
At least every other weekend, Dad would say to my Mom "pack a good picnic lunch and lets go for a ride in the country." Now I don't know why he said it like that because as far as us kids were concerned we did live in the country. He would turn right or left off the main roads, and we would drive for miles on windy narrow roads. Some paved most not and to me it was like I was seeing the WONDERS OF THE WORLD. We saw, mountains and streams and caves and old houses and towns, abandoned for years-some from the late 1800's and early 1900's. Old trucks, cars and closed ore mines, and a few old what we called "ghost towns"-where folks had just up and left when the mines played out or the train stopped running Through the town or when they built a freeway that by-passed all the local towns-with their little cafes and gas stations and grocery stores-that depended a lot on the folks just passing thru for their business. That was a long time ago, but sadly, the same thing is happening all over the world, but now days they don't just go around the old towns and places, NOW, they go right through them and tear down all the old things, that to me, when I was growing up were my history lessons. I learned a lot about people and things and places and about our past and a lot about our future, and where our generation was headed. I saw that the Past and all it's glory was just that THE PAST, and that being able to get from one place to the other quicker, and land to develop and call it the suburbs (IT'S FUNNY THAT FOLKS STILL WANT TO SAY THEY LIVE IN THE COUNTRY) was more important than saving it and all the wonderful history that was there in that place called the country.
I wonder where our kids and grandkids will get their history lessons, and if their Dads will some weekend morning, pile them all into the family car, every once in a while and say "LETS TAKE A RIDE IN THE COUNTRY. I took my boy's when they were growing up on lots of trips to the country, and shared with them history as I knew it, just like my Dad did with us (my brother and sister) and today they thank me ever so often for taking the time to show them THE WONDERS OF THE WORLD. And they tell me, that their kids love it when they say every once in a while, when they find the time, "Pack a picnic lunch (McDonalds or KFC) and lets go for a ride in the country."
How about you and your families? Do you take country rides once in a while and show the kids what the world was like before computers and video games and tv? I hope you DO, and while you're at it, take lots of pictures (because that may very well be all we'll have of yesterday), and sing songs together (remember Row ,Row ,Row Your Boat Gently Down The Stream, or 99 Bottles of Beer On The Wall or my all time favorite The Bear Went Over The Mountain). While you're riding down the bumpy roads, be sure you've got plenty of gas, and a spare tire, who knows what kind of adventure you may have, and OH YA don't forget to pack a picnic lunch.
by Malcolm Burgess
———————-
I hope you enjoyed today's guest post by Malcolm Burgess. Malcolm is one of my cousins-not really-but the connection is so close we claim we're cousins. He has led a very interesting life. Malcolm grew up-and lived most of his life in the Southern Highlands of Appalachia. But for the last 6 years he and his lovely wife CieJay have made Thailand their home. Malcolm has a great blog:
Retired In Thailand and Loving It
 where he writes about his new life and the adventure he finds in it. I encourage you to go for a visit-his site has wonderful photos and fascinating descriptions about life in Thailand.
Tipper