Today's guest post was written by Don Casada.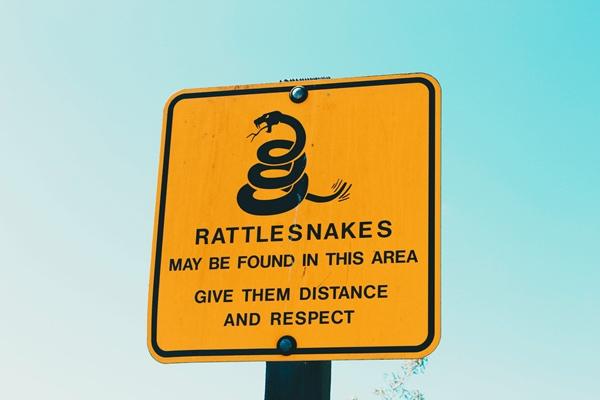 Way over in the County of Cherokee,
Where hills hold fast and the waters run free,
There lived a man named Jacob Job,
The meanest on this mundane globe.
He cared for neither God nor man,
Except his wild and wicked clan.
He had six boys, both big and bad,
Who followed right behind their dad.
They drank Tusquitee Whiskey down,
And painted red that Murphy town.
He had six daughters, buxom gals,
Who danced and capered with their pals.
They laughed and frolicked o'er the hills
And often tippled at the stills.
Back in the hollers, dark and untold
Where aged whiskey was a whole week old.
Then, one day an awful rattlesnake
Bit the oldest boy, Big Wicked Jake.
And through his veins the poison flew;
"He's a-gonna die, boys, what'll we do?"
They sent a runner into town
To fetch in haste, old Parson Brown;
A faithful in John Calvin's band,
A knowing and insightful man.
He prayed a curious, wondrous prayer,
With words of faith and wisdom rare.
Whether to heaven it reached or not,
On earth it surely hit the spot.
Oh God, we thank Thee for this snake
That thou hath sent to bite old Jake.
To fetch him down from his high hoss,
And point him toward the Savior's cross.
He wouldn't mend his wicked way,
'Til struck by providence today.
Oh, hear us Lord, the great I AM –
Please send another to bite old Sam
And Jock and Shawn, the worst of rakes,
Oh, God, we need MORE rattlesnakes!
And send the biggest 'un on the globe
To bite ole Pappy, Jacob Job.
And his wife Jezzy – she needs one too;
Perhaps a copperhead would do.
And chicken snakes to bite the gals,
And all their dancing, wicked pals.
We beseech Thee Lord, don't delay,
On bended knees we plead and pray
Please hurry up those Gospel snakes,
And hear this prayer for Jesus sake. Amen
---
Various versions are found on the web, original author unknown. I modified the words a bit to suit me better.
—Don Casada
---
I hope you got a smile out of Don's post, I know I did!
Tipper
Subscribe for FREE and get a daily dose of Appalachia in your inbox