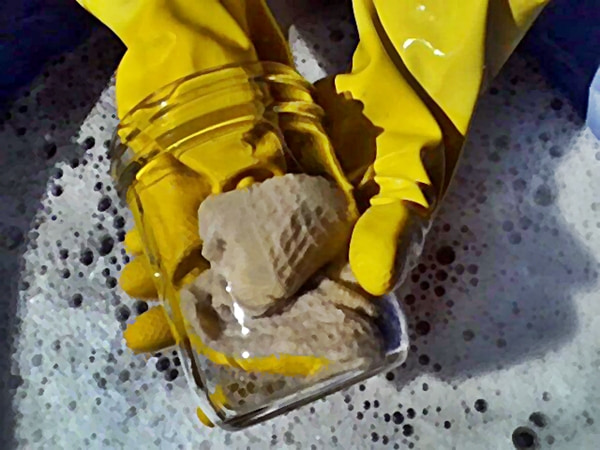 clean adverb All the way, completely. Cf clear B, plumb.
1935 Sheppard Cabins in Laurel 51 She just took the baby and set her chin and tied'em tight and she grabbed my sister's hand and run for the Hoppas cabin that stood clean over the mountain in what's the Jase Burelson orchard now. c1940 Padelford Notes Clean to the cove I've rid today. 1975 Chalmers Better 66 One who is discouraged is clean out of heart, his nerves may be all tore up, or he is merely tired and whupped out. 1975 Gainer Speech Mtneer 8 = entirely, completely. "The bullet went clean through his leg." "The horses pulled the wagon clean to the top of the hill."
—Dictionary of Smoky Mountain English
I ran clean around the house screaming the other day. I don't mind snakes and I don't mind bugs, bees, and spiders…but I can't stand rats and mice.
We've had chickens for going on ten years and we've never had a problem with rats or mice until this summer. A big rat is what made me run clean around the house.
I've really used my compost pile this summer and I believe that has been more of a draw for the rats and mice than the chicken feed in the run. We have started putting the food up with the chickens at night and I hope that, along with some other things we're doing, encourages the rodents to move along to someplace else.
Are you familiar with the word clean used in the manner the dictionary entry describes?
---
*Ken Roper update: Ken has been moved to a rehabilitation center to recover from his fall before undergoing by-pass surgery. While he's there his daughters are unable to visit him due to Covid-19 restrictions. Please keep Ken in your prayers and if you'd like to give him a call to cheer him up let me know and I'll send you the number.
Tipper
Subscribe for FREE and get a daily dose of Appalachia in your inbox