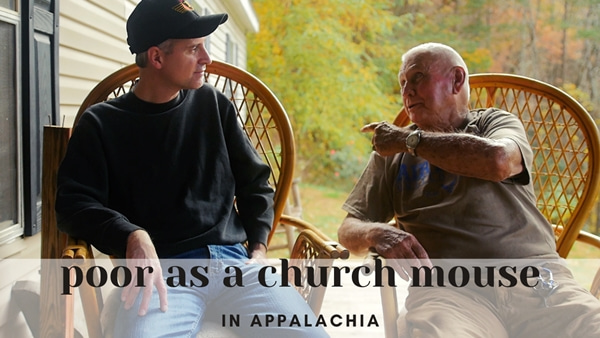 I switched things up in my latest video interview. I let Paul ask the questions.
Paul actually conducted the interview with Bill Yonce for another project we were working on a few years back that never came to fruition.
Bill is a legend in our neck of the woods. He was the main dj for local radio station WKRK for 50 years! That's a long time of talking on the airwaves.
His voice is recognizable to most everyone who grew up in Cherokee County during that time.
I hope you enjoyed the video. Bill's life story is a perfect example of someone coming from humble beginnings in Appalachia and working hard to make a good living doing something they love.
*If you'd like to send Ken Roper a card you can send it to him at:
Ken Roper
c/o The Laurels
70 Sweeten Creek Road
Asheville, NC 28803
He'll only be there a limited time so sending the card quickly is important. I'll share his new address once he lands there 🙂
Help me celebrate Appalachia by subscribing to my YouTube channel!

Tipper
Subscribe for FREE and get a daily dose of Appalachia in your inbox