Today's guest post was written by Garland Davis.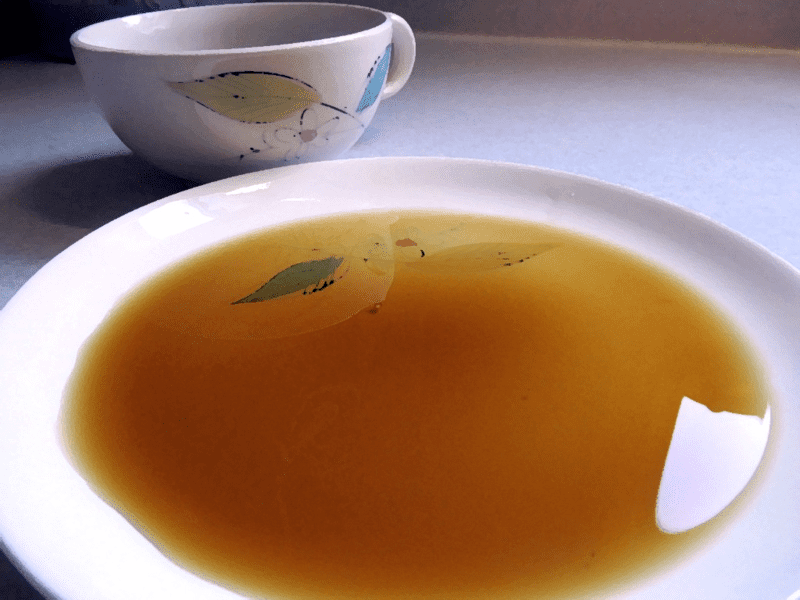 Saucered and Blowed written by Garland Davis
I can remember my Granny Salmons, Mama, and various Aunts and Uncles pouring a cup of boiling hot coffee from the pot that sat on Granny's wood cook stove. They would then pour a little into the saucer, blow on it and then sip it from the saucer. I also remember us kids being given highly sugared white coffee and pouring it into the saucer and blowing it.
I was in third grade where the teacher taught a weekly session on manners. I distinctly remember her saying that no 'lady or gentleman' poured their coffee or tea into the saucer. I was actually embarrassed for my family because of this method of drinking coffee. I stopped drinking from the saucer. After we moved from the wood cook stove to the electric range I don't recall anyone drinking coffee from the saucer.
It was many years later, while reading a novel by the late Robert Heinlein that I came across the term "Saucered and Blowed". He explained that it was a custom inherited from the Danish, the Scots, the Germans, et. al. He said it grew from the early use of a shallow bowl or 'saucer' to drink tea'.
Our pioneer ancestors cooked with wood or coal as fuel. They boiled the coffee and served it boiling hot. One source that I read said, "My Granny served coffee so hot the only reason that it didn't catch fire was because it was wet." Pouring the coffee into the saucer created a larger surface area and permitted the coffee to cool to drinking temperature quickly.
In many trades the term "Saucered and Blowed" has come to mean the completion of a job or the thorough study of a problem, as in, "That new manufacturing process is 'saucered and blowed.'"
That about does it. This article is "Saucered and Blowed."
————-
I hope you enjoyed Garland's post as much as I did! I can remember my Great Aunt Pearl sitting at Granny Gazzie's kitchen table 'saucer and blowing' her tea. I've seen Granny saucer and blow her coffee over the years when Pap gets it too hot for her. How about you-ever heard of saucered and blowed?
Tipper