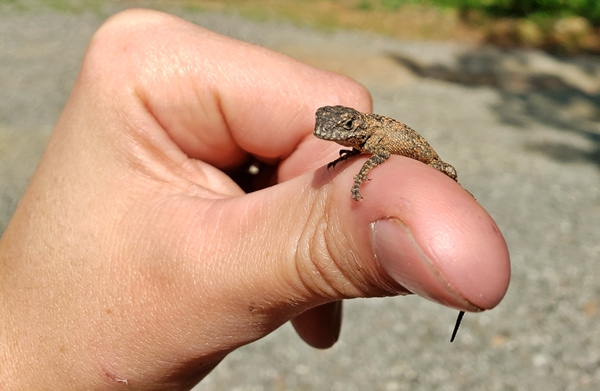 It's time for this month's Appalachian Vocabulary Test.
I'm sharing a few videos to let you hear the words and phrases. To start the videos click on them.
1. Laps: the branches or bushy part of a tree. "He split and chopped the trunk of that tree that fell but never did clean up the laps. I reckon they'll lay there till they rot away."
2. Larrupin: very tasty. "That peach cobbler was larrupin good!"
3. Lavish: an abundance, plenty. "I'm telling you the garden produced a lavish of orkry this year."
4. Lay back: to save; to conserve. "I've tried to lay back some extra this year just in case."
5. Learn up: to learn thoroughly; to study. "Chitter's been learning up on how to cut rocks and she's got good at it!"
So how did you do on the test? I've only heard one person use larrupin and it was in a youtube video. You don't hear lavish used to indicate abundance very often in my neck of the woods. The others are beyond common.
*If you'd like to send Ken Roper a card you can send it to him at:
Ken Roper
c/o The Laurels
70 Sweeten Creek Road
Asheville, NC 28803
He'll only be there a limited time so sending the card quickly is important. I'll share his new address once he lands there 🙂
Tipper
Subscribe for FREE and get a daily dose of Appalachia in your inbox