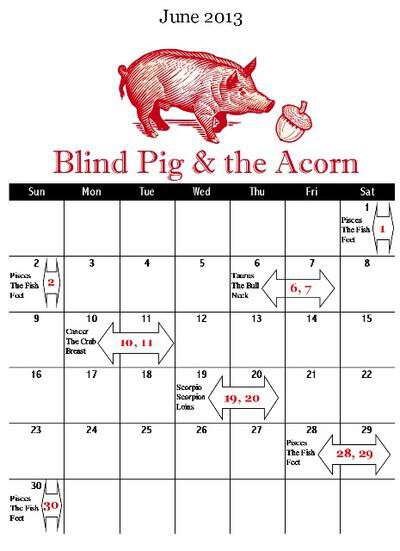 If you're new to the Blind Pig, I post a monthly growing calendar during the summer/spring months which shows my favorite days to plant according to the zodiac signs.
Our garden is coming right along-tomato plants in bloom, corn almost 5 inches tall,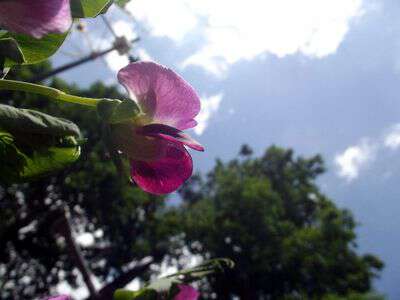 along with all sorts of running vining going on from the peas-beans-cukes-squash-cantaloupes-and watermelons. The Sow True Seed Sugar Snap Peas are just beginning to come in-truthfully-not many of them ever make it into the house as they are a perfect snack to grab when working in the yard.
Remember me telling you about the salsify blooms that surprised me? The blooms have gone-and left the neatest looking seed heads.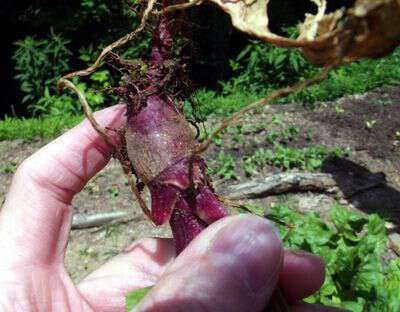 We've been enjoying lettuce and onions from the garden for a few weeks. Sadly this is the first year our beets and radishes have been a total flop. Both grew beautiful tops-just no roots to enjoy eating. We've never had a problem with either before-I wonder if it was the colder spring? I replanted the radishes-but they don't seem to be doing any better the second time around.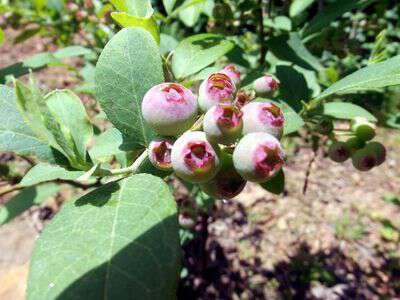 Most of our Blueberry bushes are the late bearing type-and most are at least 8 years old. The last 2 summers my production was pitiful-part of it was caused by late frosts-but part of it seemed to be the bushes were going down hill.
One day last fall I was out working in the yard when I got a wild hair to trim back the blueberry bushes. As I begin to cut the larger branches I could clearly see there was decay on the inside. I cut the bushes back to no more than 2 and half feet from the ground. I thought "Well, I'll either kill them or cure them-one or the other."
The bushes are now covered with new healthier looking growth-and although I won't have any blueberries from them this year-I'm hoping by next year my production will be back to normal. Paying closer attention to the bushes also made me take note of the few early bearing blueberry bushes I have-like the one in the photo above.
So how is your garden growing?
Tipper
Sow True Seed – Check them out!