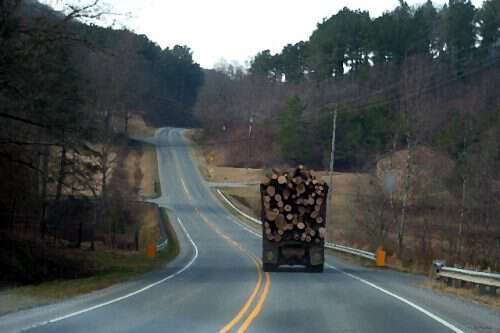 Each morning I watch the news while enjoying my first cup of coffee. The past 2 mornings I have been told "Oil has reached a new all time high". Guess what- from this morning at 6:00 a.m. till now- about 1:00 p.m.- oil has hit another all time high-up 2 more dollars- just since this mornings all time high. Will it ever stop?
Pap has in one way or another worked in the oil industry for most of his life-predominately as a truck driver. He can remember when gas pumps only registered 59 cents a gallon because no one ever thought it would go any higher. He can remember when they begin to change out the old pumps and raised the limit to a $1 because no one ever thought it would go higher. The next time it was raised to $4 a gallon.
Today as I was moaning about the cost of gas and what was going to happen next-Pap told me our local country store is at $3.99 per gallon and can't go any higher unless they once again update the pumps. The diesel is already past the per gallon limit so for a temporary fix the owner has run the price back and has a sign saying the actual price is double what is shown. This tactic can only work for a short time as it is a no-no in the inspection book.
Now that I've sent you down the doom and gloom road-please enjoy this weeks Pickin & Grinnin In The Kitchen Spot. It is a Gene Autry song Ages and Ages Ago. My nephew, Guitar Man, hits some very nice licks. His brother, Mandolin Man, was absent from this session. Looks like Guitar Man may be gaining on him in the Great Brother Pick Off. I hope you enjoy the picking and the two-part harmony singing.
How much are you paying for gas? Are there any of those old country stores in your area that have reached their pump limit? Let me know about it, I'd love to know I'm not alone in the Gas Price Blues.
Tipper