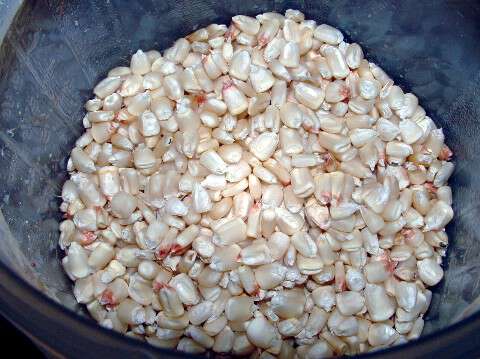 Parching corn was yet another way folks made use of the dried corn they had gathered from their fields to feed themselves and their animals through the winter months.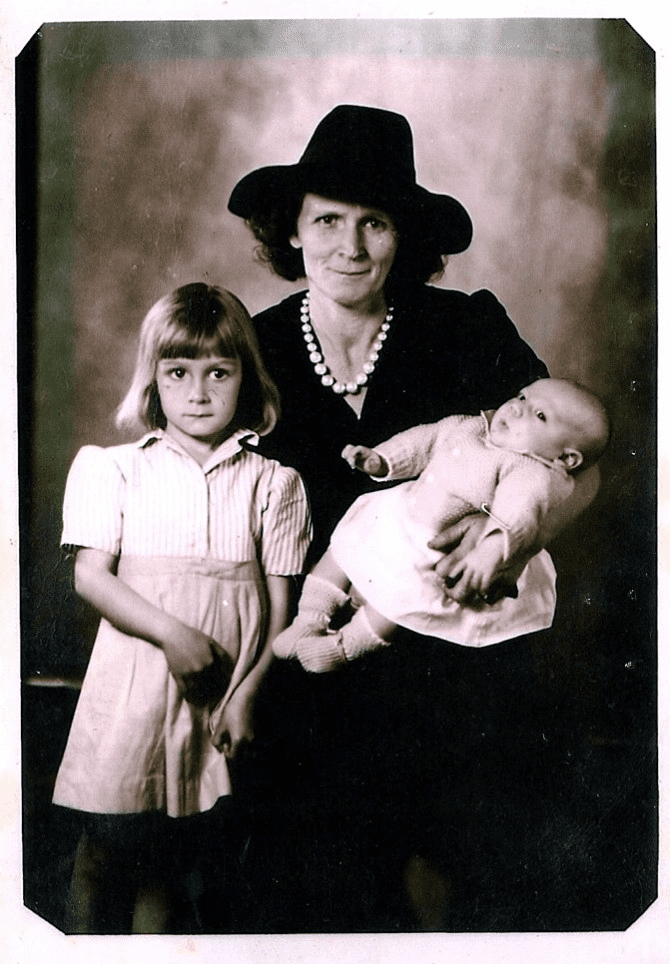 The little girl in the photo is Granny standing by her Mother, Gazzie, who is holding Winston one of her grandchildren. Gazzie had 11 children (9 lived to adulthood). Granny is the 3rd youngest and was born in 1940. To say times were hard for a family that size I'm sure is an understatement.
All my 'corn talking' brought back parched corn memories for Granny, Pap, and even for me.
Granny told me a story I'd never heard. She said her mother Gazzie told her while she was pregnant with her, she practically lived on parched corn. She said Gazzie would parch the corn and then place it in a little white cloth, sit on the steps, crush it with a hammer, and eat it.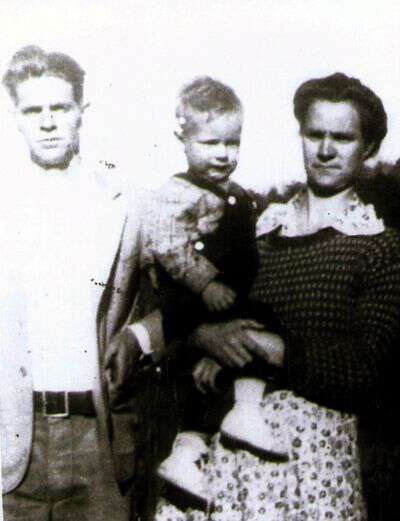 Pap with his Mother and Father
My one memory about parched corn: Pap's Mother, my Mamaw, kept me when I was little. Unfortunately she died when I was in 5th grade. Many of the memories I have of her center around her tiny kitchen where she'd cook me something to eat, usually grits because I loved them. I recall her standing at the stove. I asked her what she was cooking. She said "Parched corn you'd like it too if you'd try it." I don't remember trying it or anything else, just her standing at the stove saying the words.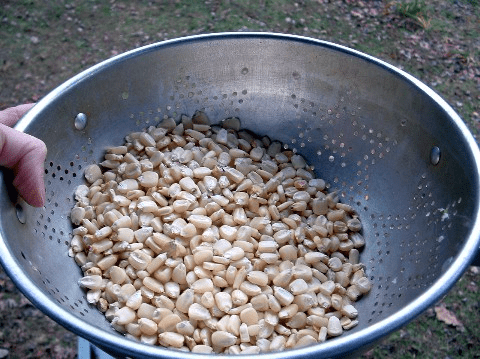 A couple of days ago, Pap showed me how to parch corn. First I took the dried corn outside and shook it from bowl to bowl to get the chaff off.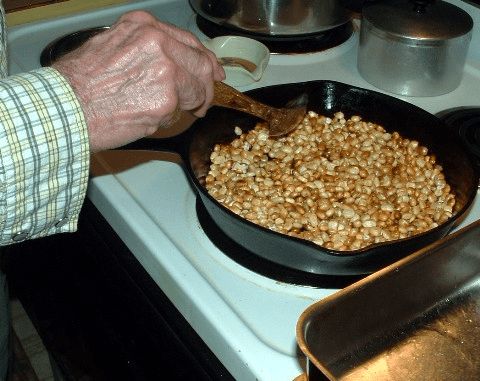 Next Pap melted some butter in a cast iron frying pan and added the corn. He kept stirring it around to make sure it didn't burn, but browned evenly. You could hear it popping around and a few kernels even popped half way open like a kernel of popcorn sometimes will. After it had browned evenly Pap salted the corn.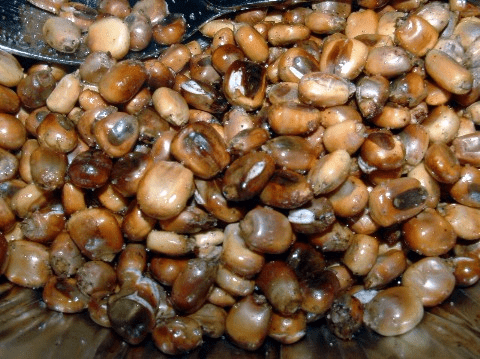 You can see the finished product. It was pretty good, tasted like popcorn kernels to me. Some kernels were easy to chew and some where impossible. Pap said the corn they grew when he was a child made better parched corn than what we had to work with. I can see why folks would like it and even crave it. Think of a world where there were no potato chips, cheetos or cornchips. Parched corn would fill the slot for a salty crunchy snack.
In fact snacking on parched corn was what Pap remembered about it. He said families would sit around at night and parch corn over the fire and then eat it as a snack, kinda like we do popcorn. He also said folks would parch corn, dry it off good and carry it around in their pocket as snack on the go. He said it wasn't unusual to be standing around talking and see someone pull out a little bag of parched corn to eat.
Tipper