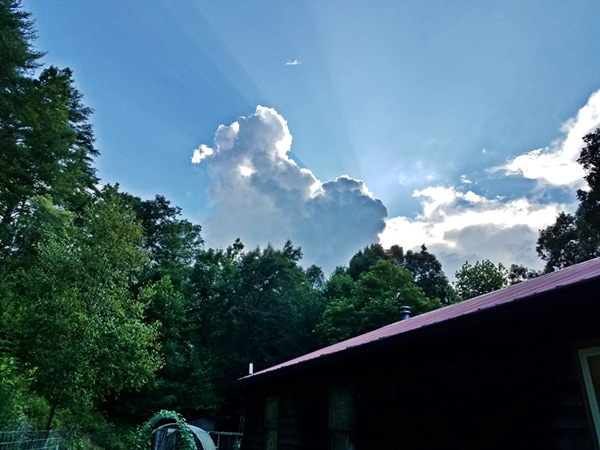 Last week the girls uploaded a video of the old Merle Haggard song "The Way I Am." The music portion of the video had actually been added to their channel back in 2016 the day before Pap died.
After I listened to Chatter talking about the day they sung the song in the greenhouse I wondered if I ever shared the video here on the Blind Pig. A quick search showed I did the song in August of 2016.
In the post I wrote I talked about Pap telling me "Be your ownself and don't worry about what everybody else is doing or not doing" when I was a teenager.
In those days I struggled with being my ownself.
I'm thankful my girls always walked to the beat of their own drum and didn't worry about what everyone else was doing or not doing.
Knowing the way you are makes it easier to live in this world and do the things you need to do even when you don't want to do them.
I've been a Merle Haggard fan since I was a girl sneaking and listening to my older brother Steve's tapes and records when he wasn't home. Many a Merle song was the background music to mine and The Deer Hunter's courting days. Although it's hard for me to pick a favorite Merle song, "The Way I Am" is right up there at the top.
I hope you enjoyed the flash from the past. So many things come to mind as I watch the old video of the girls. Foremost is how different they look.
When they were babies growing into toddlers every once in a while Pap would tell me one was looking too much like the other. I felt that way when I watched the video—Chatter looked way too much like Chitter 🙂
Mostly I felt an overwhelming sense of gratefulness when I watched it.
Being blessed with two girls who can sing and play makes my heart beyond happy; I was blessed with a father like Pap who shared wisdom that still guides me today; and I am beyond blessed to be able to do what makes my living with a willing hand.
Tipper
Subscribe for FREE and get a daily dose of Appalachia in your inbox