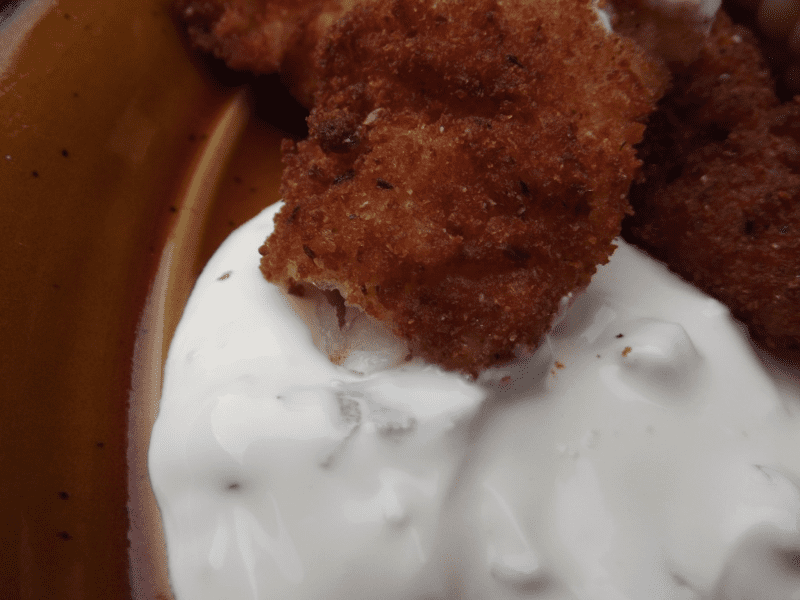 I'm foolish about fried fish. Pap and Granny loved it when I was growing up and I reckon I inherited their tastes.
My nephew has been trout fishing a lot over the last year and every once in a while he'll bring me a stringer of fish. One of The Deer Hunter's friends has sent fresh fish our way too in the last several months. Fresh fried fish be it trout or something else is so so good.
Papaw Tony, The Deer Hunter's father, loves to fry fish too. He even makes his own tarter sauce and its really good.
Here's Papaw Tony's recipe for tarter sauce.
Mix together 16oz of sour cream, sweet pickle relish to taste, 1/2 cup sugar, 1 tablespoon salt, 1 tablespoon lemon juice, and 2 tablespoons mayonnaise. Chill till ready to serve. This recipe makes quite a bit of tarter sauce so you might want to reduce the amounts if you only need a little.
One time we were out at Papaw's and he fixed a big fish fry. As we stood around in the kitchen watching him cook he teasingly said "Here's my advice on getting fresh fish: find somebody who has them and then steal them." 🙂 That was actually how Papaw secured the fish we ate that night, but it was all in good fun as he only got them from his friend's freezer with the help of his friend's son.
Tipper
Subscribe for FREE and get a daily dose of Appalachia in your inbox