Today's guest post was written by Dana Wall.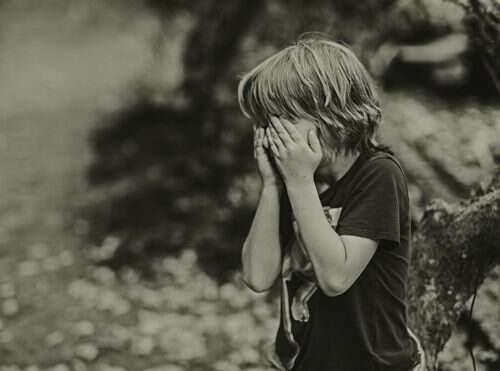 Hide and Seek is an old childhood game, its rules passed down by oral tradition from older to younger child, with little variation over the centuries. The "little variation" is with the words the person who is "It" calls when he or she is tired of seeking and wants to end the round.
If no player who is hiding has been tagged, the kid who is "It," is "It" again. Still, when "It" is ready for the next round, he or she can let all the hiding players "get in free." How?
That depends. I have heard different calls and was told Chicago kids used to say, "Ole, Ole, Oceans free!" I suppose if any play the game in Chicago today, they still do. "It" hollers, "Ole, Ole, Oceans free," and the hiding kids come in to touch base without getting "caught."
I have asked three different friends who grew up in Chicago what that means. None knows. "We just said it because that's what we learned from the older kids when we first played the game." Exactly.
My wife, who did not grow up in Chicago, reports her neighborhood kids yelled, "Ole, Ole, Olsen, all in free." Ole Olsen must have been Swedish.
I grew up in Iowa, but I am sure there were variations around the state. What our neighborhood kids said also made little sense. We said "Ollie," not "Ole." "Ollie, Ollie Oxen Free." What does that mean? Were kid hiding originally named "Ollie Oxen"? We never asked.
A friend who grew up in a southern state reports a version close to the original. He used to call, "Ollie, Ollie Outsen Free." He said he never knew what "Outsen" meant nor who Ollie was. Another friend swore they all said, "Ollie, Ollie Out Sin-Free." Actually, that is close to the original sound.
The original call, from long ago, has easily understood meaning. Those hiding are the "Outs." Touching the base without being tagged means you are "In." When whoever was "It" became tired of seeking, that player gave the call to get "in" "free" and originally yelled, "All the, all the 'outs' 'in' free!"
Try it aloud. "All the, all the 'outs' 'in' free!" Again. Louder. Say it as kids might. "Ole, Ole Oceans Free," "Ole, Ole, Olsen, All In Free," "Ollie, Ollie, Oxen Free," "Ollie, Ollie Outsen Free, or even, "Ollie, Ollie Out Sin-Free!" See? It's a simple little example of how languages can change over time as oral tradition is passed on from older to younger kids. Or from people of any age who hear words differently and pass those variations on to others.
Imagine all the language changes over centuries among wandering tribes and then among nations before there were text books to decree what was standard.
Now tell me — What did you call to end the round, and where did you play "Hide and Seek"?
Dana Wall
—-
I had forgotten about the part of the game that occurred when the it person gave up until Dana sent me this post. Probably because most of the time in our games everyone was found or made a mad dash to beat it back to base so that they could join back in all the fun. I believe we said "Ollie, Ollie Oxen Free" or maybe just "home free." And now I wish I could travel back in time to some dusky dark summer evening when all of us kids were running wild through the holler playing hide n seek and find out for sure.
Tipper
Subscribe for FREE and get a daily dose of Appalachia in your inbox