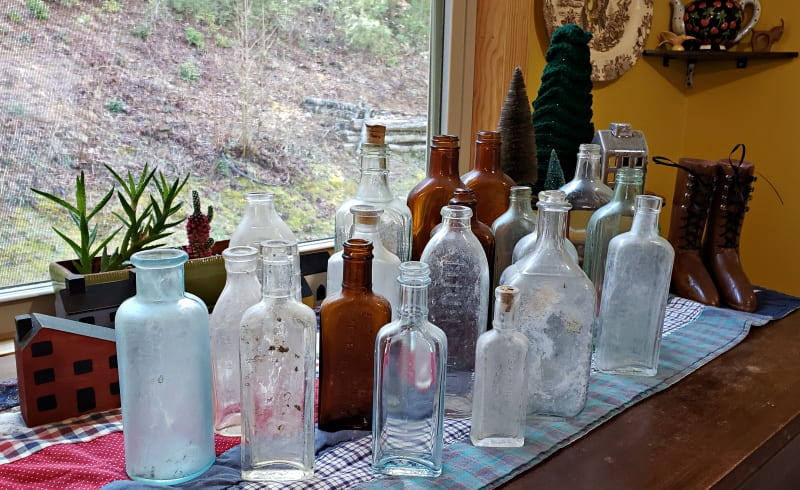 Several weeks ago Blind Pig readers Joanne and Ben Nelson contacted me to see if I'd be interested in some old bottles they had.
Joanne's uncle was an avid collector of a variety of items, one of which was bottles.
She inherited his bottle collection several years back and wanted to make sure they were given to someone who would truly appreciate them.
Here's a what Joanne told me about the bottles and her uncle.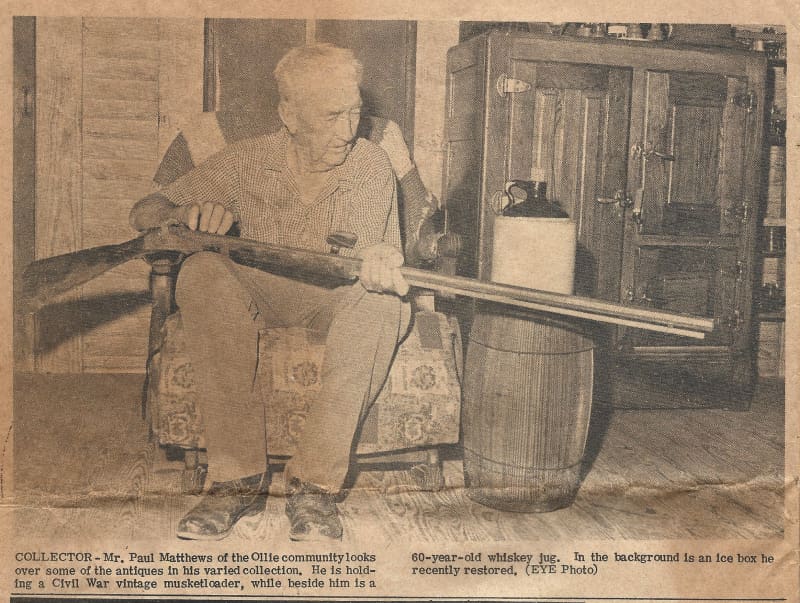 "He loved it when anyone showed attention to his hobbies. This was all back in the 1970s when I was a teen. He was one of a kind and loved by all that ever met him. His name was Paul Matthews. His wife, Laura was my daddy's sister. They had no children of their own, but more than half raised all of the nieces and nephews. They were like grandparents to me. We lived with them for a good part of my childhood.
My uncle scoured this area thoroughly, but there were many people he knew that sent him bottles and other things from other areas and other states. We have a cousin that lives in South Carolina, another cousin that lives in Tennessee that really enjoyed adding to his collection. He was well known far and wide for his hobby. "The East Texas Eye," a local Polk County paper that has since closed their doors, came out and did a write up on him and his hobby. He was quite the character. He not only collected bottles, but also glass insulators, cups, saucers, old whiskey jugs, pottery, and that's just scratching the surface of the things he collected."
---
I was so excited to get the old bottles from Joanne and Ben. As I opened the boxes I would think oh this is my favorite and then I'd pull another one out and decide it was my favorite 🙂
The girls and I love to dig around old trash dumps to see if we can find bottles and jars. As we hold the glass in our hands we wonder who held it before us and what sort of life they lived.
I think Joanne's uncle Paul would be pleased she gave the bottles to a family, who just like him, loves to find a piece of history.
Over the years I've written about old bottles a few times.
Tipper
Subscribe for FREE and get a daily dose of Appalachia in your inbox