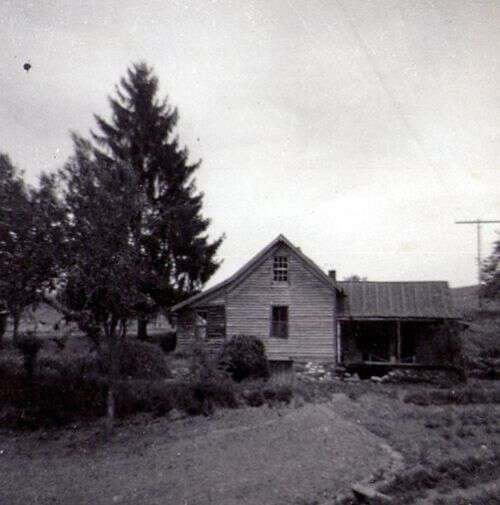 The word Home brings to mind different thoughts and images. Mother seems to be a common thread in the vast subject of home. From "mother kept us cleaned and fed" too "mother kept the home fires burning".
As we grow older thoughts of home seem to appear in our minds more often. I believe these random recollections come from a gained experience and a knowledge of the importance home played in our life. I know I never valued Granny until I was grown.
Estelle Darrow Rice is a phenomenal poet, who often writes of home and by gone days. I'd like to share one of her poems about Home and Mother with you.
The Back Porch Steps
Lilies of the Valley, their tiny bells
as white and innocent
as a child's dream, grew
beside our back porch steps,
where in the evening Mother and I
watered her rose garden.
Sometimes we sang, but mostly we talked.
We planned to decorate my playhouse curtains
with rick-rack. We'd fill a window box
with pansies and petunias.
These were the things we talked about
When I was ten.
Now my dreams transport me
to that time when she and I
sat on the back porch steps.
I still hear her gentle voice,
and her laughter.
I remember the fragrance of roses
and I am certain I hear
the tinkling of tiny white bells.
By Estelle Darrow Rice
Chatter and Chitter are back for this week's Pickin' & Grinnin' In the Kitchen Spot with My Native Home, a traditional Carter Family song. Like most songs it can be interpreted in different ways. To me-I envision someone returning home for the first time in many years and remembering just what mother and home meant. Realizing how very alone they feel due to the loss of both.
Hope you enjoyed the poem and the song. Are there lofty trees around your Native Home? Or maybe something else comes to mind. Please leave me a comment-I'd love to hear your thoughts on home.
Tipper