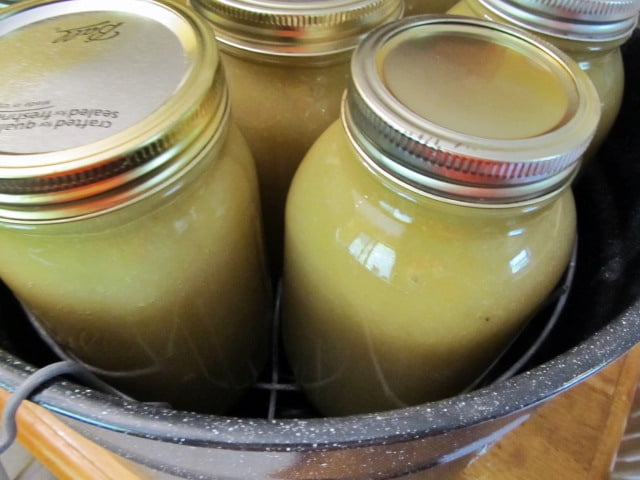 We've been on a mission to get out of debt for the last year. We're not there yet, but we're getting there. In the grand scheme of things we don't owe as much as most folks or at least as much as most folks we know.
In our quest for debt freedom we've made some lifestyle changes like getting rid of paid tv programming. Another area we've focused on is the cost of food.
We rarely eat out, its just not something we've ever done, we've always preferred to cook and eat at home. So there wasn't really anything to change on that front, but we've thought more about the food we buy to cook.
Growing a big garden like we do helps with food cost tremendously, as does deer hunting. Our basement freezers are full of good things as are our canning shelves.
A few weeks back when I was trying to figure out how to squeeze a little more money from the weekly grocery visit I remembered a series of posts I did way back in 2011 about make do foods.
Here's part of a guest post written by Pam Warren with tips on making do when it comes to cooking.
—-
Eat What We Have.
That means checking the freezer and the pantry and figuring out how to make meals from what we find. This usually means casseroles, soup, pancakes and other thrown together meals. When the kids were little, we always had soup one day and pancakes one day each week. We also had bean soup with homemade bread once or so a week. I usually had flour and yeast to make bread, and beans have always been inexpensive. We eat navy beans most up here in Michigan, they are grown in the farm country just north of were we live.
When my grandsons were living here with their mother we had a lot of casseroles, I called it hamburger surprise. There was always more surprise than hamburger in those dishes, and often it was ground turkey or chicken, not hamburger. Funny how the things (like hamburger) that were cheap and became familiar while I was a child have become pricey these days.
In the 1960's, there was a "tuna scare", but I cannot tell the exact reason. Anyway, canned tuna was cheaper than cheap, and my mother bought a lot of it. We ate tuna everything for months.
These days, I save all the odds and ends of meat, broth and veggies, and my husband makes soup every Sunday. He carries it in his lunch very day, it is actually free, if you don't count the cans of vegetables and tomato juice from our garden that he opens up and adds.
Substitute.
Use whatever cheese you have (or don't use it) when called for in a recipe. Use milk instead of cream/half and half or whatever. It won't matter that much. You can make any casserole with less meat, a cheaper meat (like ground turkey instead of beef). If using less meat, substitute more vegetables instead of using more starch.
Make your own.
Forget buying cookies, cakes, brownies pies or other dessert items. Make your own, and serve less often. You can buy the ingredients to make many cakes for the price of one cake mix. Frosting is much cheaper to make that to buy in a little can, and yours will taste much better.
Don't buy frozen dinners, packaged individual servings of anything, or other highly prepared foods. Many contain things you wouldn't eat if you thought about it, and way too much salt.
With all that in mind, here is the recipe that I use for dumplings. They make whatever you eat with them go a lot farther!
Fluffy Dumplings:
2C flour (consider using at least half whole wheat flour)
4 t baking powder
a pinch of salt
3T butter, margarine, or shortening (use what you have)
An egg if you have it
Milk
Mix four, baking powder and salt in bowl with a spoon. Sift together if desired. Work shortening into the mixture with a pastry blender or 2 knives.
Beat the egg in a measuring cup, and add milk to make just over 1/2 cup, and dump into the bowl with the flour mixture. Mix with a spoon, and add more milk a little at a time to make a stiff dough.
Quickly drop by teaspoonfuls on the top of simmering soup or stew, and put a tight lit on the pot.  Lower the heat and cook 20 to 25 minutes. Spoon the dumplings out onto a plate and serve with the soup.
Do not lift the lid, and make sure it fits tight or the dumplings will be soggy.
—-
I hope you enjoyed a peek back at Pam's make do tips. If you've got any ideas to add to her list or any make do sort of recipes please share them.
Tipper
Subscribe for FREE and get a daily dose of Appalachia in your inbox