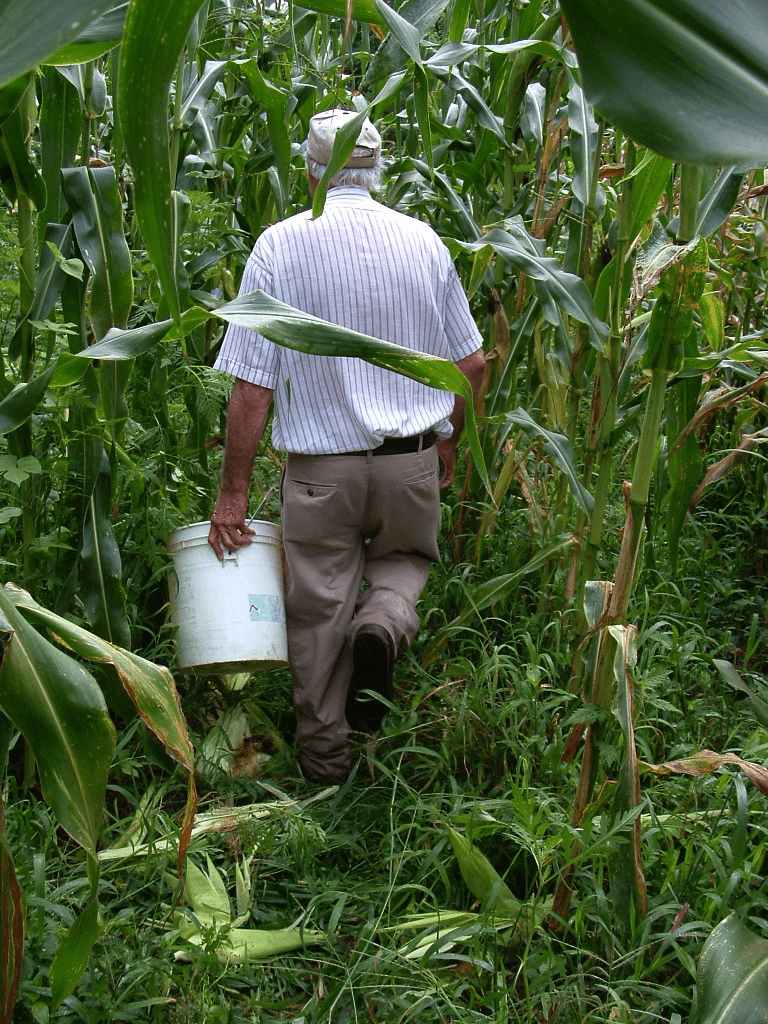 A few years ago Pap taught me to make gritted bread. He remembered his mother making a version of gritted bread that used dried corn and one that used fresh corn. Today I'm going to share the fresh corn version with you.
Pap said after the corn was picked it was allowed to dry out slightly. A grater, usually a homemade one, was used to remove the corn from the cob. After mixing sodie (baking soda), salt, buttermilk or sweet milk, and an egg or 2 with the corn it was fried or baked and eaten as bread. Pap says this 'fresh' version of gritted bread was made at the end of the growing season when the corn began to harden, but wasn't dried completely.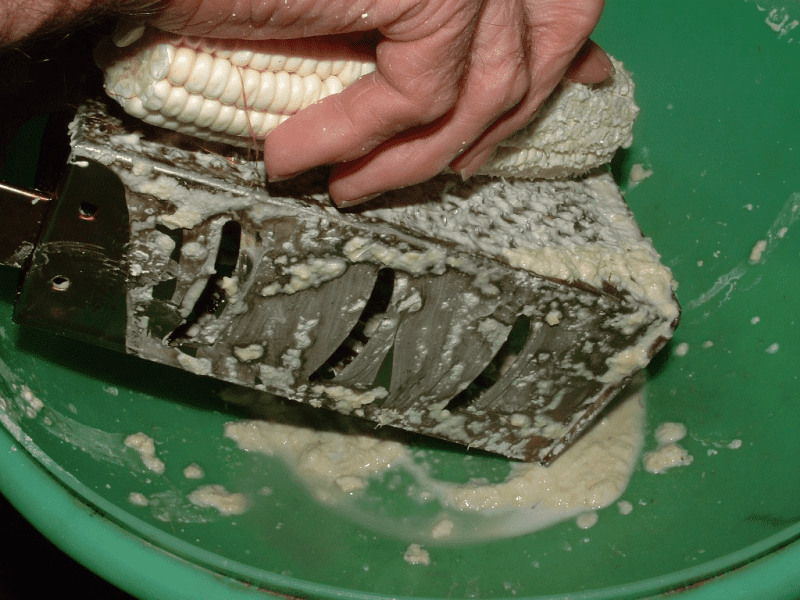 Pap used Granny's grater for the corn we used. He said when he was a boy most folks had a homemade grater. Some folks used nothing more than an old can with nail holes punched in the end or side while others used more elaborate ones made from a piece of tin stretched over a board with parts of the tin tore back to form the 'graters'.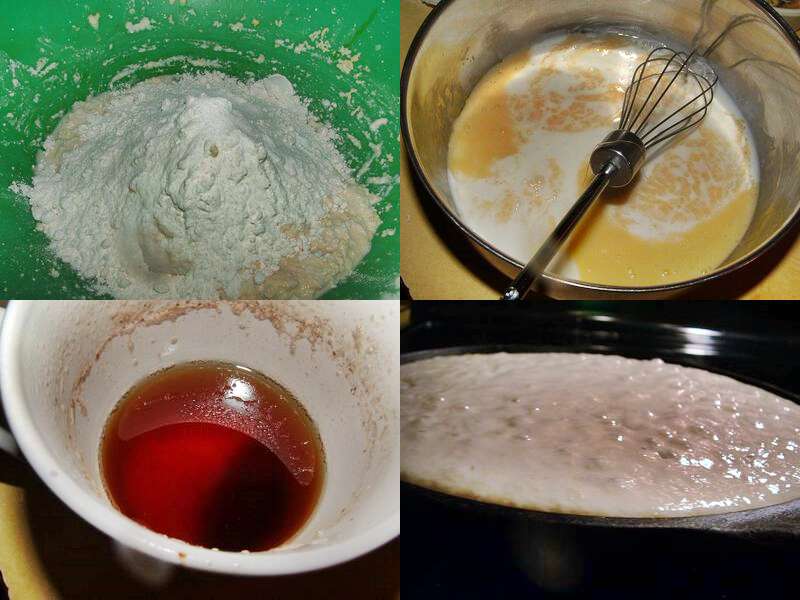 Pap's Fried Gritted Bread
1 ½ cup grated corn

2/3 cup plain flour (all purpose)

1 teaspoon salt

2 ½ teaspoon sodie (baking soda)

1 egg beaten

1 cup of milk

2 tablespoons bacon grease
Add flour, salt, and sodie to grated corn.
Add beaten egg to milk and stir; add bacon grease to milk mixture and stir.
Pour milk mixture into corn mixture and stir well. Pap said the batter should be like pancake batter. If needed additional flour or milk can be added to thicken or thin.
Cook in hot frying pan as you would pancakes.
Print Pap's Fried Gritted Bread (right click to open link and print recipe)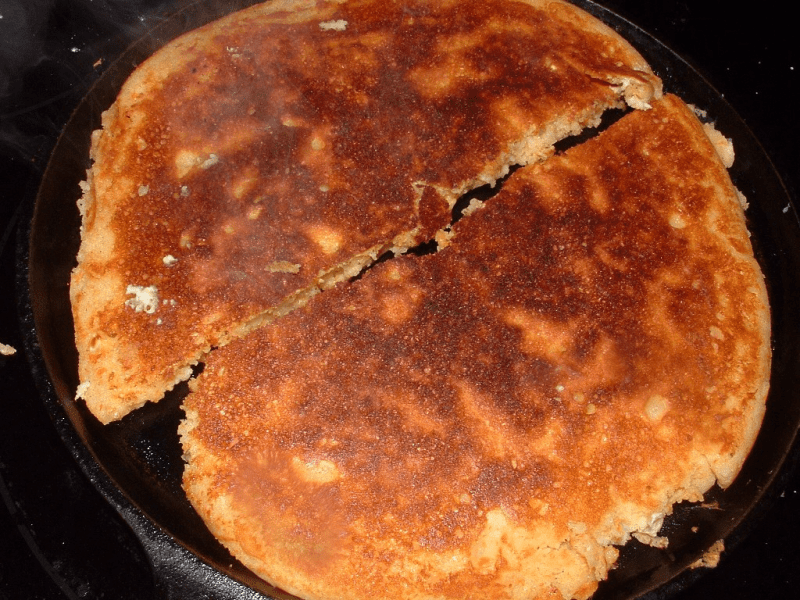 Pap said he should have fried it like potato cakes but since we were talking-he forgot and poured the whole pan full. Once it was browned on one side-he cut down the middle and flipped both pieces so the other side could cook.
So what did I think-I liked it! When we made the other version of gritted bread with dried corn I could only imagine eating it if I had to. The fresh corn version was very good and I could see how folks would enjoying eating it plain or with a smear of honey which is how Pap likes it.
Have you ever had gritted bread-or even heard of it?
Tipper