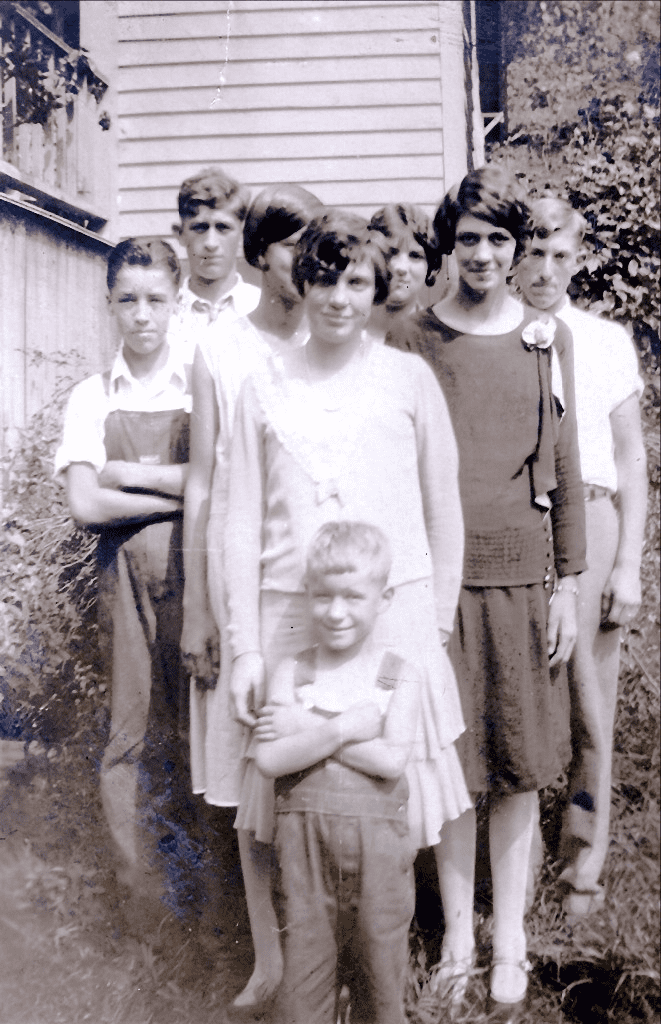 A sweet lady once shared the story of her family walking over the mountain from Swain County where they lived to visit family who lived in the Cades Cove area. She guessed it must have been at least 20 miles. I said, "Well how long did you stay when you went?" She said they stayed at least a week after walking that far.
I was telling Paul about her family walking such a long distance to visit and we got to talking about all the ways folks say goodbye.
Two goodbyes that we've heard all our lives are: "Come go home with me" (said by the folks who are leaving a house after visiting) and "You ought to just spend the night" (said by the folks who live in the house and who are saying goodbye to the folks who have been visiting).
As is often the case, Paul and I got pretty silly thinking about all the times we heard folks say those things when we were kids.
We began to ponder on what would have happened if Pap and Granny had said "Sure we'll spend the night find us all a bed!" or "Well it is midnight but sure we'll go home with you. Kids put your shoes on!"
A little mischievous of me, but I'd like to go back to one of those late night picking and grinning sessions where the men wanted to talk a little longer; the kids wanted to run wild a little longer; but all the women wanted to go home.
When the parting goodbye of '"You ought to just spend the night" was said I'd say "YES WE'LL ALL SPEND THE NIGHT." Then I'd work on convincing them to stay. Just once I'd like to have pulled it off.
Although I knew we would never stay or go when the traditional "You ought to just spend the night" or "Come go home with me" was offered, in some cases folks did accept the offers.
A local family, that's quite large, told me it was common for their extended families to spend the night with each other-even though they didn't live very far away from one another. When I asked where everyone slept, they said they laid cross ways on the bed so more people would fit and the rest slept on pallets in the floor.
Without a doubt, the most common form of goodbye used in my part of Appalachia is "We'll see ya." At some point during my teenage years we'll see ya got on my last nerve. It got to where whenever I heard someone say it I wanted to say "No you will not see me!!!"
These days hearing someone say we'll see ya doesn't bother me one bit. It must have been my superior teenage brain that it bothered.
Tipper