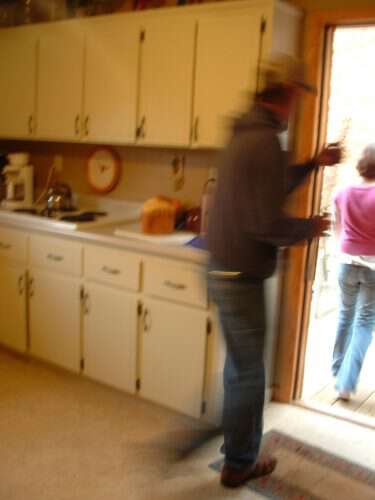 I feel as though I've been living on another plane of life. A separate place where you exist and simultaneously you don't.
A neighborly place where you sit back and view your world go on without your input.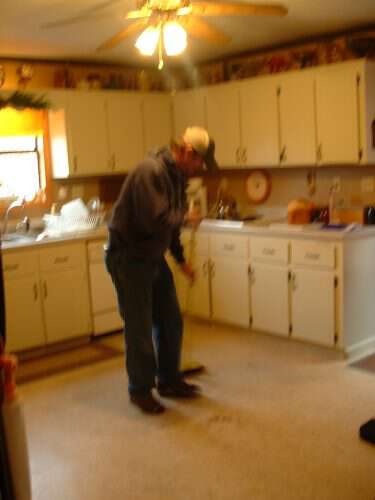 I've watched The Deer Hunter wash clothes, clean, cook, take care of the girls-all the things I usually do. I see he does them better than I do and I wonder if it's because he's doing the chores with a greater purpose in mind-he's doing them for me.
From my separate place I hear the girls-chatting, fussing, laughing-their only interruption being to run and check on me.
As I lie wondering if I'll ever recover from this flotsam of flu-I long to return to my plane of life. I long to return to my chores. I think I'll do them with more purpose-I think if I could just feel well I'll do them forever.
The first time I was well enough to shower, I forced myself to check on my seedlings before I took to my sick bed again. I was rewarded with tiny plants-most still encrusted with their tiny little seed caps-reaching for the sky. Spindly, pale, weak-yet reaching for something higher. As I stumbled back to bed I couldn't help but wonder-my first shower-is this my first step on my journey back to my life? Is it my first step at reaching for something higher?
Tipper
p.s. Thank you all for: your well wishes, your thoughts, your prayers, your cards-they all made me feel special and loved-and that's always a good thing!