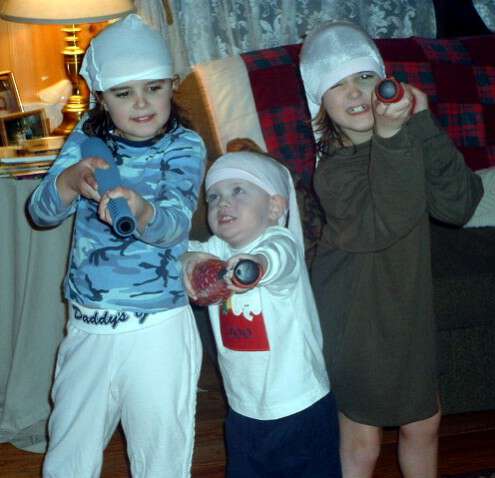 Our minds takes us all back to different moments in time. Happy times, sorrowful times, bittersweet times-doesn't matter which-at some point they call to us.
Lately my mind has fallen back to the days when Chatter and Chitter were small. Back to the days of wearing pantyhose on their head with their friend.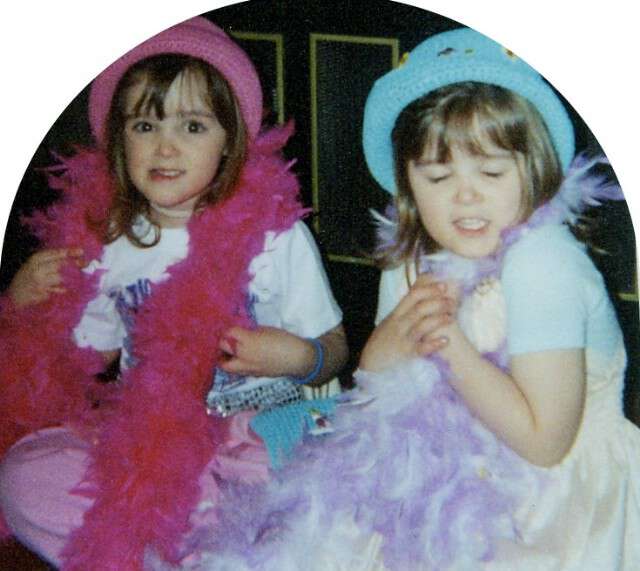 When I was an overwhelmed stay at home mom of 2 rambunctious girls who never for one moment stopped their busyness or their talking, I sometimes longed for the day they would grow up and give me some peace. One day when I was having a particularly hard day, Pap said "If all I had to do was stay home with 2 little jewels-I'd never complain." Pap was right. Those days spent with my little jewels were without a doubt the best days of my life.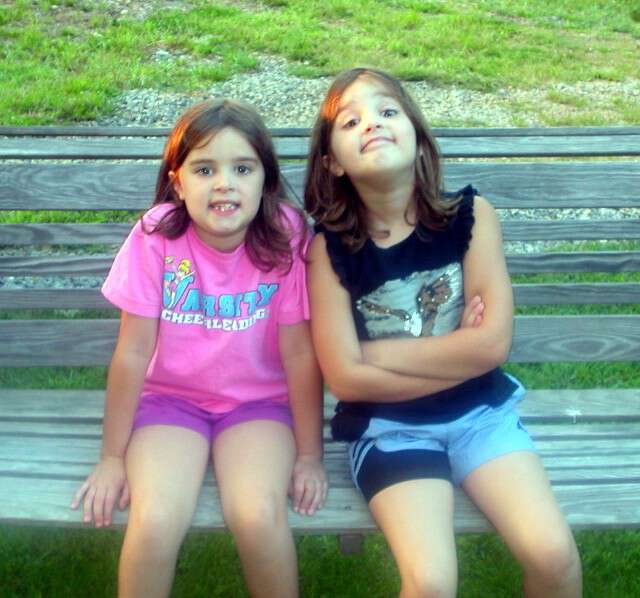 I suppose my mind has chosen to wander back to those days due to the ever increasing speed with which the girls are hurtling themselves towards adulthood. I recall thinking middle school was eons away-now I'm realizing high school will be here in the blink of an eye.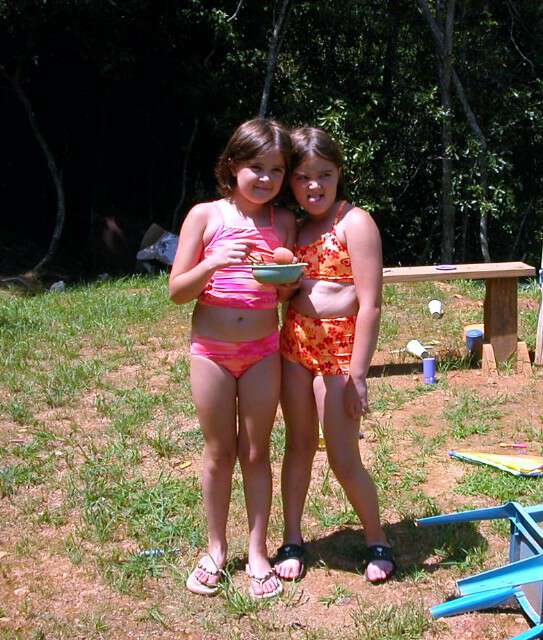 Gone are the days of wanting to be the best mud pie makers in the south. Those dreams have been replaced by wondering who might ask them to the winter formal this year. I wish I could pinpoint the exact moment the change took place-but I can't because it's so gradual you don't even notice. That's how our mind works. Not remembering changes that link together like water in a stream-but drawing us back to times and events that stand out like beacons calling to us from the past.
I have an absolute jewel (to borrow Pap's word) for this week's Pickin' & Grinnin' In The Kitchen Spot. It's Lamp Lighting Time In The Valley a beautiful song that talks about going back to a place in time.
I hope you enjoyed the great old song and the outstanding 2-part harmony. Leave me a comment and tell me what your mind has been drawing you back to lately.
———————–
How time flies! When I wrote the post above I was worried about Chatter and Chitter entering middle school…now they're headed for college in the fall. Earlier this Spring Ben graduated from Yale and Mark just completed his second year at Yale.
Tipper
This post was originally published here on the Blind Pig way back in August 2008. The high school graduation hoopla of the last few weeks brought it to mind.