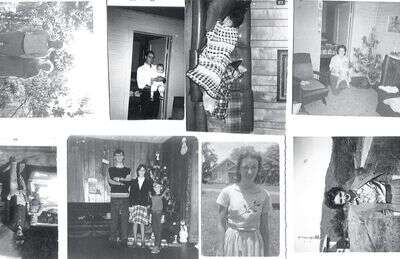 Today I'm going to share a few riddles from It's Not My Mountain Anymore written by Barbara Taylor Woodall:
What's round as a saucer, deep as a cup, the Mississippi River can't fill up?
What has a head, but cannot think?
What is round as a ball, sharp as an awl, lives in the summer dies in the fall?
Once it was green and growing, now it is dead and singing?
What goes to the water but cannot drink?
What has four stiff standers, four down hangers, two lookers, two crookers, and one switchabout?
I had heard the first 3 and the next to the last riddle before reading Barbara's book. But who knows if I would have ever remembered them again if she hadn't nudged my memory.
When I read the riddles in Barbara's book, I immediately thought of how we used to ask each other riddles when I was a kid. Do kids still ask each other riddles? -I hope so. And I hope if you have a riddle from by gone days you'll leave a comment and share it with me-oh and of course answer the riddles above if you can!
Tipper
p.s. If you can't wait to read the book yourself-click on any of the links above (title of book in orange or Barbara's name in orange) to jump over and buy your own copy!