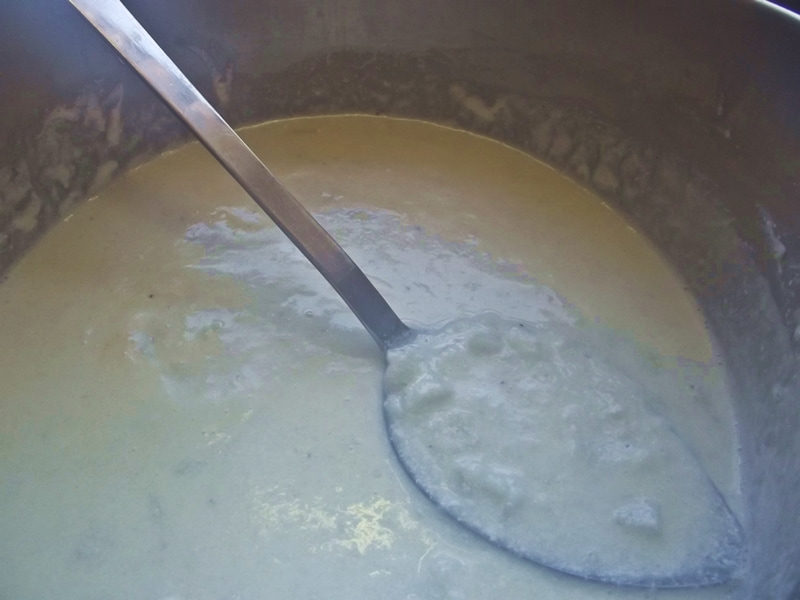 One of my fellow Appalachian Instagrammers alerted me that it was national soup month with one of his posts last week. Who knew there even was a national soup month!
Once I made the astonishing discovery about soup month I decided to go back in the Blind Pig archives to see what sort of soup recipes I'd shared before.
One of my favorite soups is potato soup and this is my go to recipe.
dice three fairly large potatoes and cook in salted water till tender
drain potatoes and add back to pot
salt and pepper to taste
add 1/2 cup sour-cream and 1/2 stick of butter to the cooked potatoes
with a potato masher or other utensil mash potatoes to your desired consistency, I like chunks left in mine, but I know other folks prefer theirs smooth
once you have the potatoes like you want them and the butter has melted add one cup of milk and heat through
You can fry up some bacon to sprinkle on top of your soup or add shredded cheese. But in my opinion you cannot have a good bowl of potato soup without a cake of cornbread.
Crumble cornbread in a bowl, cover with soup, and sprinkle a few onions on top and you have a feast. A feast that if you're not careful, in Pap's words you'll bust your belly on.
Tipper
Subscribe for FREE and get a daily dose of Appalachia in your inbox