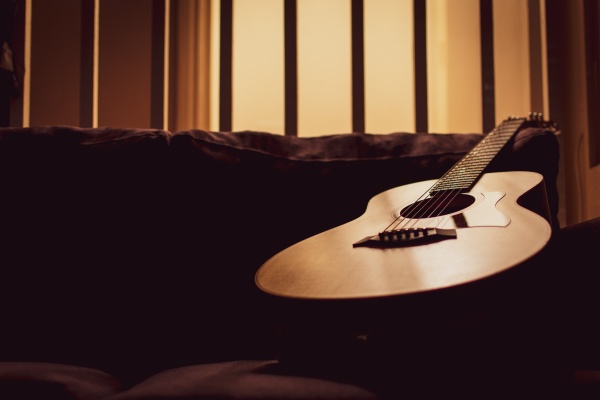 I'm a good sleeper. The Deer Hunter has always joked I'm the thirty second till snore type of sleeper.
Sometimes I get so sleepy the only way I could stay awake is to dunk my head in ice water.
I've always enjoyed sleeping. When we were first married The Deer Hunter had a terrible time with sleep. He couldn't hardly get to sleep and if he did and something woke him…like a girl wanting her momma he couldn't get back to sleep.
These days he sleeps about like I do. He sleeps right through most things…including girls needing to ask momma just one more question about something.
Most of the time I sleep right through till morning, but sometimes I wake up and need a drink of water. Unlike The Deer Hunter, in his younger days, I can go right back to sleep. But every once in a while I can't, well actually it's not that I can't, it's that I get hung up in some sort of twilight state: not deeply asleep but not truly awake either.
Almost every time that happens I have a guitar riff going round and round in my head that just won't shut off. Most of the time it's Paul's playing I hear.
Maybe it's his break in "Working on a Building" or maybe it's from one of the songs on the new cd he's working on or maybe its from a song we don't even do anymore.
Last week it was the unique riff in "Big Steel Rail Blues."
Now that I've shared the song with you, you'll probably have the riff in your head. Hopefully it won't wake you up in the middle of the night 🙂
If you'd like to purchase some of Pap and Paul's music check out the cds below: "Lamp Lighting Time," and "Shepherd of my Soul."
Blind Pig & The Acorn Music
Tipper
Subscribe for FREE and get a daily dose of Appalachia in your inbox