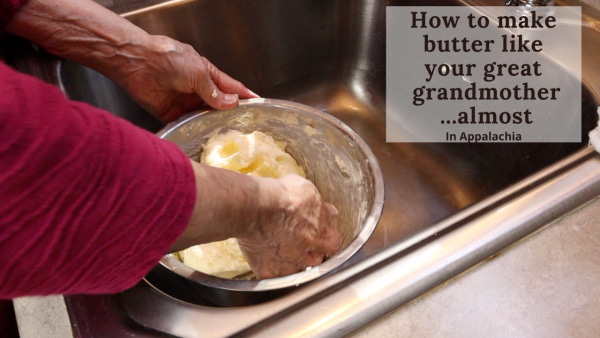 A few weeks back I got my good friend Carolyn Anderson to demonstrate how her mother made butter when she was a child—well almost.
When Carolyn was a child her family had a milk cow so they made butter from that wonderful fresh cream. Since neither Carolyn nor I have access to fresh milk today she used whipping cream.
The other variation is she uses a food processor instead of a churn.
I hope you enjoyed Carolyn's demonstration. The butter is so good! I had previously made butter with whipping cream and a food processor, but I did not know the other steps Carolyn shared.
Help me celebrate Appalachia by subscribing to my YouTube channel!

Tipper
Subscribe for FREE and get a daily dose of Appalachia in your inbox