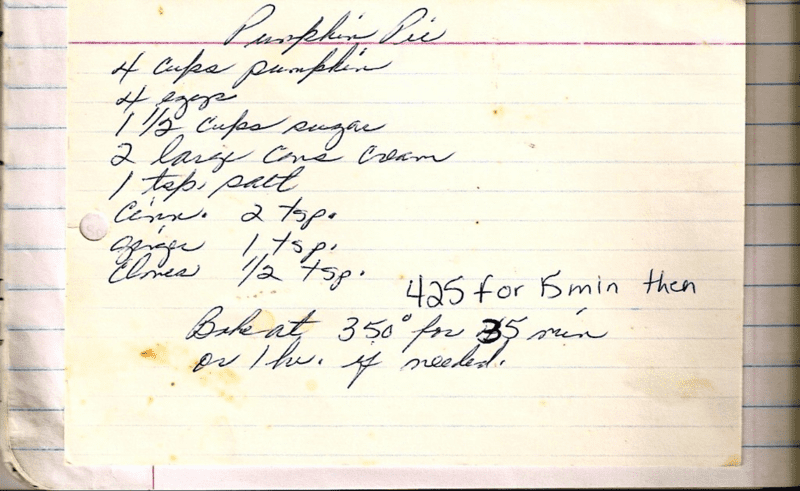 Thanksgiving dinner wouldn't be complete without a couple of Granny's Pumpkin Pies. She serves them with a dollop of whipped cream but I prefer mine without it. My favorite leftover snack from the big dinner is a piece of pumpkin pie, a slice of turkey, and a roll.
Granny hand wrote the recipe for me after I was married. I have it pasted into one of my cookbooks. I've added some information to it but I can't remember if Granny told me to or if it was something I came up with on my own.
This recipe makes 2 pies, but you can easily half the ingredients if you only need 1 pie.
Granny's Pumpkin Pie
4 cups of pumpkin (Granny and I use pumpkin from the freezer that we put up earlier in the year, but you can buy canned pumpkin and use that. Candyroaster and Cushaw also work perfectly in this recipe.)
4 eggs beaten
1 1/2 cup sugar
2 large cans of cream (evaporated milk)
1 teaspoon salt
2 teaspoon cinnamon
1 teaspoon ginger
1/2 teaspoon cloves
2 pie shells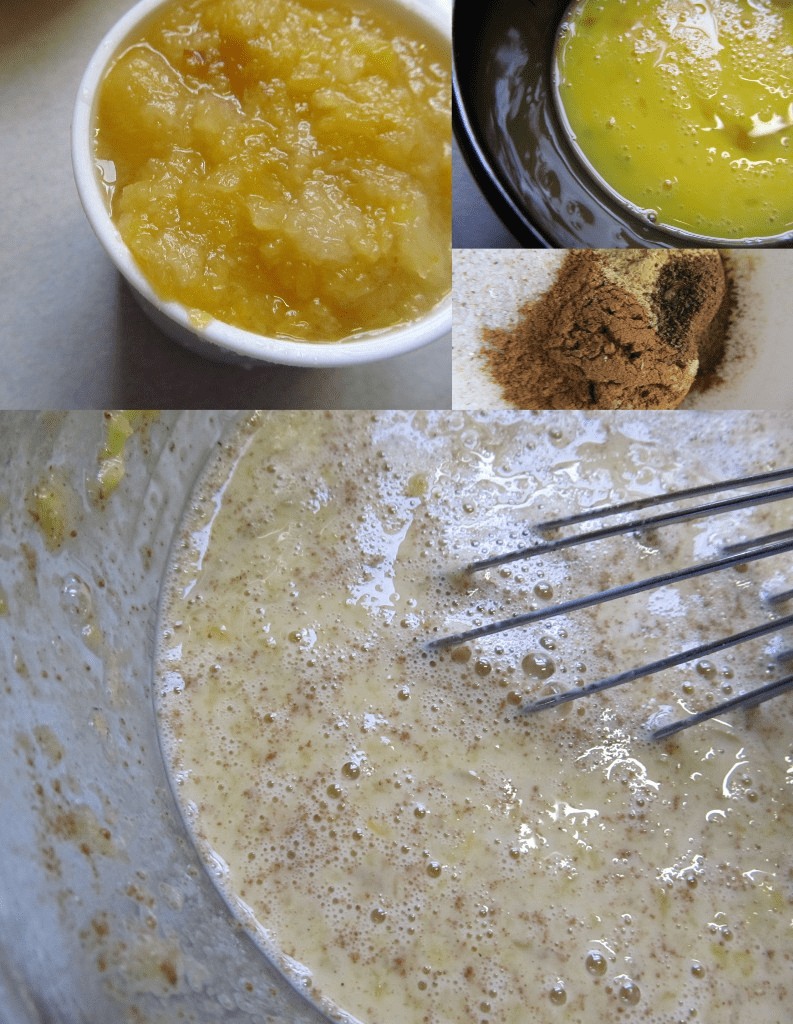 Using a whisk combine all ingredients and mix well.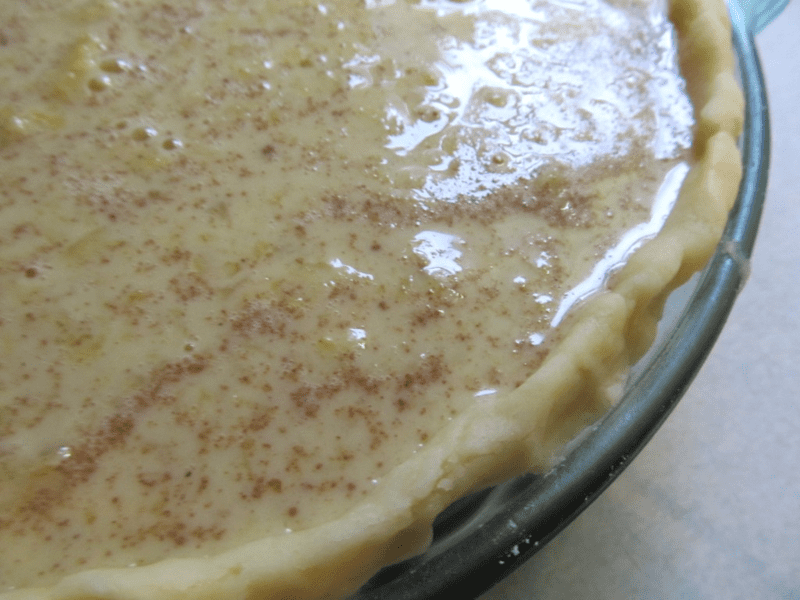 Pour pumpkin mixture into pie shells. The mixture is very runny-I always set my pie plate on a baking sheet before pouring the pumpkin mixture in, that way if I spill some on the way to the oven I don't make a huge mess.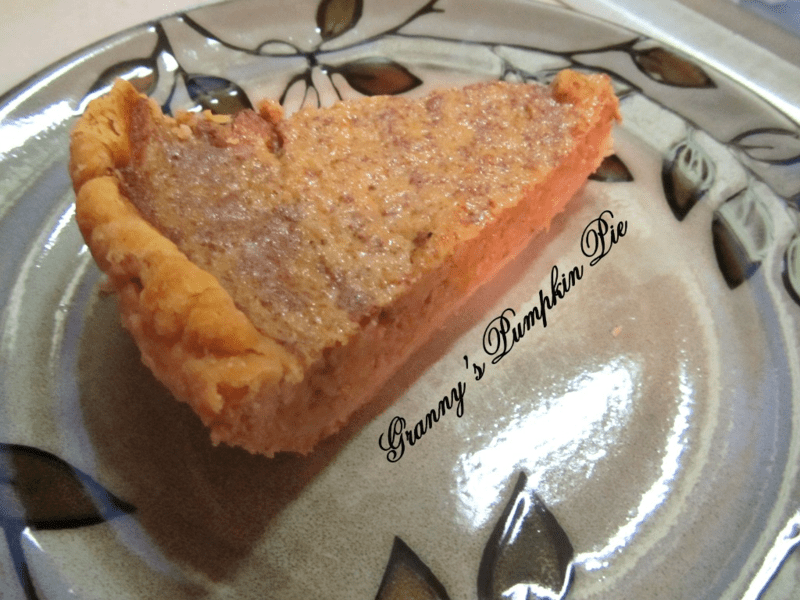 Place pie in a 425° oven for 15 minutes. Turn oven down to 350° and bake 45 minutes to an hour until pie is firm and set in the middle.
Granny's recipe hands down makes the best pumpkin pie I've ever eaten. The pie has an earthy richness to it that other pumpkin pie recipes I've tried seem to be lacking.
Are you a pumpkin pie fan?
Tipper