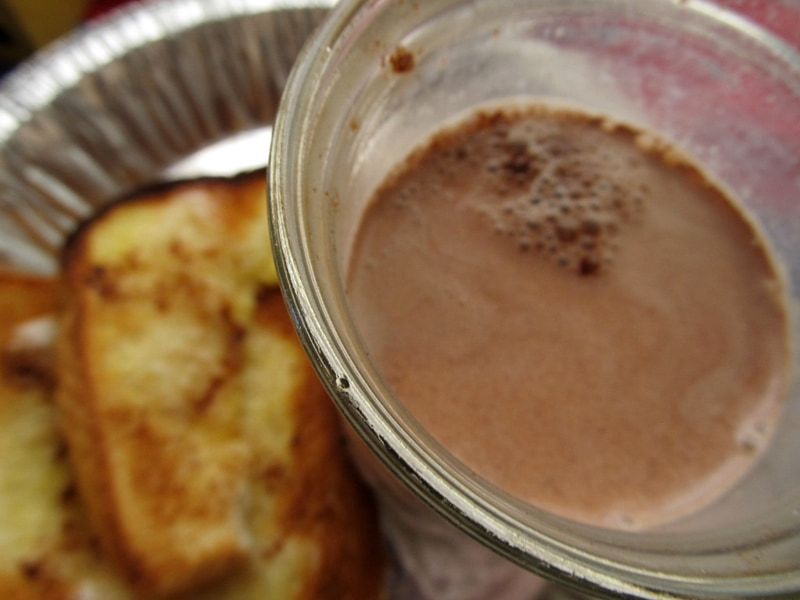 It's funny how certain foods take us right back to childhood. The dishes are usually high on our list of comfort foods too.
A table full of soup beans, fruit, cornbread, side-meat, and cornmeal gravy makes me feel like I'm about ten years old being called to Granny and Pap's supper table.
When I'm sick I always want cinnamon toast and chocolate milk. I'm one of those people who get an upset stomach really easily. So whether I had a sore throat, an earache, or bronchitis as a child my stomach was upset too. Granny's go to sick meal for me was cinnamon toast and chocolate milk.
I once read an article by a lady who said her family lived through some hard dark times when she was a child. She said they often didn't have nothing to eat but cornbread and milk. As a child she longed for the day she could eat whatever she wanted, but when she reached adulthood and could better afford a variety of food, she found herself wanting to have cornbread and milk at least once a week.
I asked Granny what food took her back to childhood. "Oh chocolate gravy and biscuits and just every thing mother cooked. She was a good cook."
Granny continued "We lived at the old Burger Place when my brother Jr. got out of the service. He got off the train in Culberson and walked across the mountain to home. We knew he was coming so we were all watching out the window for him. Oh the happiness we felt when we saw him come out of the woods into the pasture. I still remember the meal mother made for him. It was the best we'd ever eaten. She had big bowls of cream style corn, fried chicken, biscuits, and all manner of other stuff."
Tipper
Subscribe for FREE and get a daily dose of Appalachia in your inbox