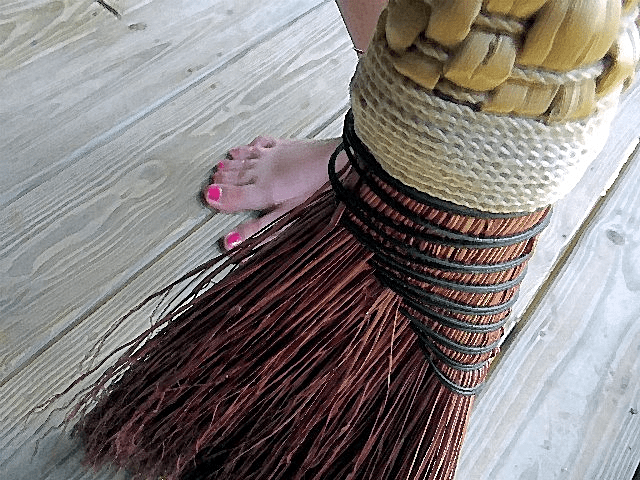 Sweeping Folklore
You'll never marry if someone sweeps under your feet. (I heard this one all the time when I was a teenager.)
Never sweep twice in the same place. (You'd have to be a much better sweeper than me to pull this one off!)
It's bad luck to sweep trash out the door. (I think it's bad luck because then you'd have to clean the yard!)
Never sweep after dark. (Sounds good to me.)
Never step over a broom…unless of course you're jumping it to get married.
And that concludes my Appalachian advice on sweeping for today.
Tipper