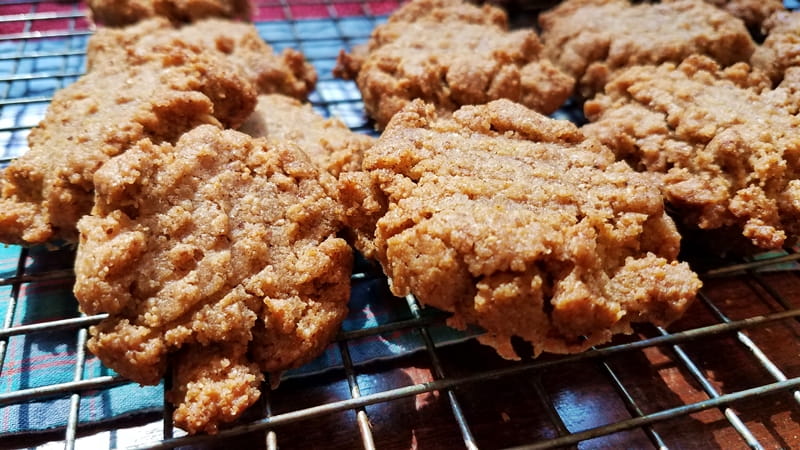 Over the weekend I made a batch of almond butter cookies. I found the recipe in "The Folk School Cookbook."
The cookie is really easy to make, and very similar to a peanut butter cookie recipe I've made before.
Flourless Almond Butter Cookies
1 cup almond butter
1 cup sugar
1 egg
1 teaspoon of vanilla
Mix everything together; shape dough into small balls.
Line cookie sheet with parchment paper (if you don't have any parchment paper on hand, I don't think you'd even need to grease the pan since almond butter has a lot of oil in it).
Place balls on cookie sheet and press down with a fork or spatula.
Bake at 350 degrees for 10 to 12 minutes or till done.
When the cookies are hot they are very fragile, so its best to leave them on the pan to cool.
—-
There's big doings going on right now at the Folk School as they prepare for their annual Fall Festival which brings well over 10,000 people to the small hamlet of Brasstown for the two day event.
For the rest of the week I'll be focusing on the amazing history of the school. Be sure to stick around to the end of the week for a chance to win fall festival tickets.
Tipper
Subscribe for FREE and get a daily dose of Appalachia in your inbox