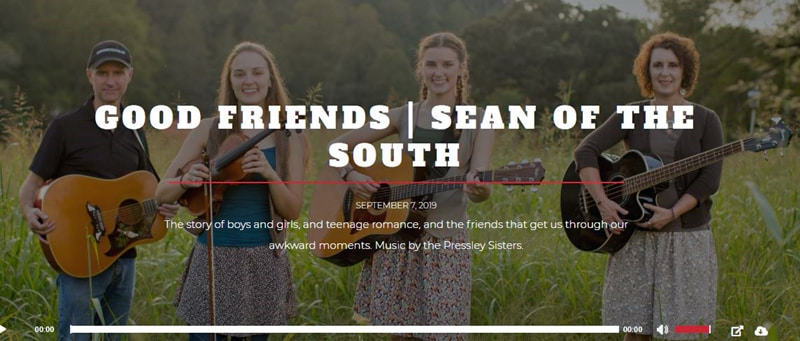 Sean Dietrich writes about his life in the South. He also hosts a weekly podcast. Here's the text from his about page:
"Sean Dietrich is a columnist, and novelist, and podcast host, known for his commentary on life in the American South. His work has appeared in Newsweek, Southern Living, Garden and Gun, The Tallahassee Democrat, Good Grit, South Magazine, Alabama Living, The Birmingham News, Thom Magazine, The Mobile Press Register, he has authored nine books, and is the creator of the Sean of the South blog and podcast."
An Appalachian blogger friend introduced me to Sean's writing about a year ago and I've been reading his stuff ever since.
A while back he contacted the girls about their music, turns out he's a fan of theirs. A little bit of back and forth happened and before we knew it he invited them to be on one of his podcasts.
The show aired last weekend. You can go here to hear it for yourself. We're still thrilled about being included on the show.
Tipper
Subscribe for FREE and get a daily dose of Appalachia in your inbox