Today's guest post was written by Keith Jones.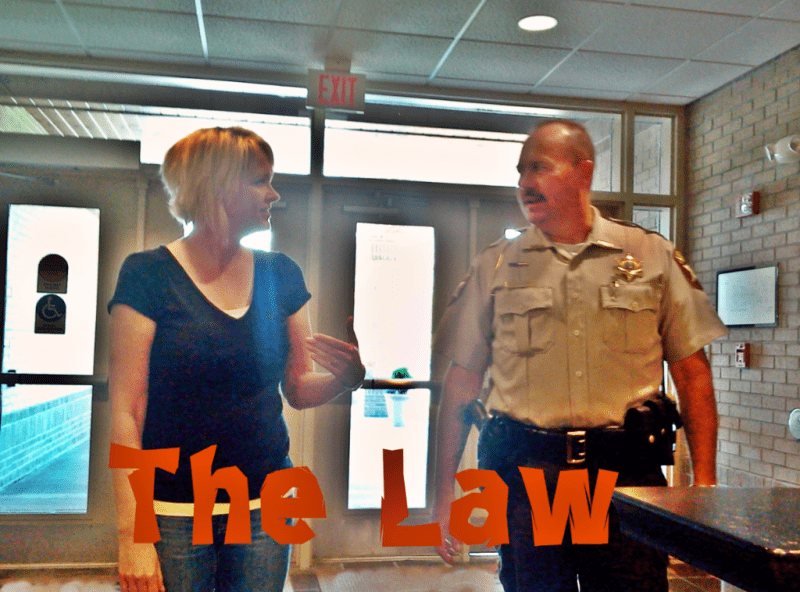 For some reason I got to thinking about how many different ways we use the word 'law' in Appalachia…
"He's a-gon' to law Joe if'n he don't pay back that money he owes."
"They couldn't agree on the land line, so they went to law."
"Law, honey, I've got no idea."
"Law-sa-mercy!" (Possibly a form of 'Lord, have mercy!')
"He was a-sellin' shine when the Law come."
"When he finished that fancy college, he went for a lawyer." (Meaning not that he hired a lawyer, but that he became one.)
And after someone tells you something remarkable, gossipy, or controversial, but you don't want to really comment one way or the other, you simply say, "Law!"
"They are my outlaw kin." (Said about someone who has a family member married to your family member. A joke or reverse take on 'in-laws.')
"There oughta be a law!"
Did I leave any out?
Keith Jones
Blue Ridge, GA
www.mountainstoryteller.com
—-
I hear all the uses Keith mentioned in my area of Appalachia, with the most common being: referring to police officers as the law, warning someone they may get lawed for doing something wrong,
the exclamation Law!
Tipper