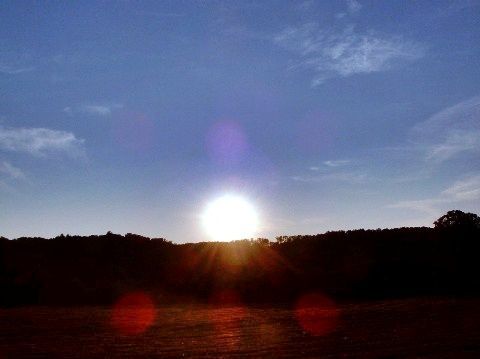 sun ball noun The sun.
1918 Hartt Lost Tribes 396 Let us consider the mountaineers a race apart and dwell lovingly upon such idiosyncrasies as "sun-ball," "church-house," "rifle-gun," and "man-pusson." c1940 Padelford Notes Nary a thing to do but watch the sun-ball rise and set. 1943 Justus Bluebird 115 The sunball was out of sight, and long shadows lay like deep black furrows in the hollow as they footed the last half-mile of the trail and came in sight of home. 1997 Montgomery Coll. (Adams, Brown, Bush, Cardwell).
Dictionary of Smoky Mountain English
—-
I have never heard the sun called sun ball. Have you?
Tipper
Subscribe for FREE and get a daily dose of Appalachia in your inbox